Posted on
NDP to join Unions on Picket Line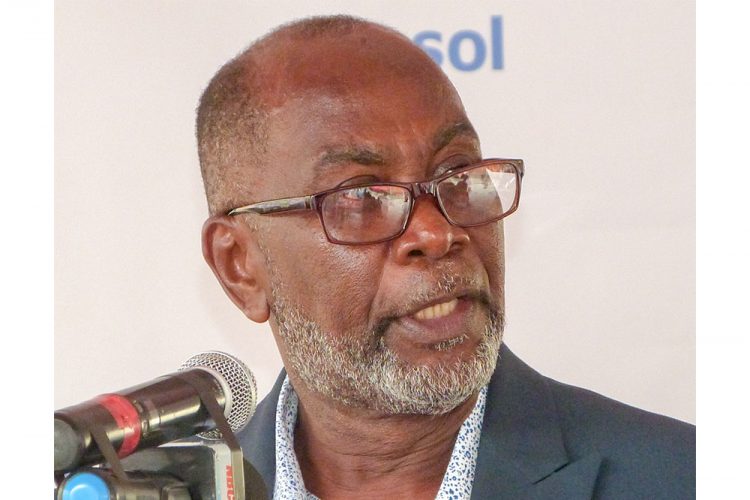 THE NEW Democratic Party will join the picket line being planned by the St Vincent and the Grenadines Teachers' Union (SVGTU) and the Public Service Union (PSU) on Budget Day.
Member of Parliament (MP) for Central Kingstown Major St Clair Leacock said his party will lend solidarity to the Unions, while speaking on Boom 106.9 FM yesterday.
Leacock was commenting on the point that the protest, which was first officially announced at a joint press conference of public sector unions on January 8, would be attended only by the Executive members of the Unions, as opposed to the entire membership.
He said that he is of the view that the Unions ought to "try to have as many of their membership involved," but that he thinks that they are taking the road of caution.
"I think that they have to make that judgment call and if they are saying that they will come out with only their Executive members, you can be sure to the extent that the New Democratic Party feels that there is a just cause, we will find a way to lend them solidarity," he concluded.
The host of the 'OMG' morning program, Dwight 'Bing' Joseph, asked if the NDP planned to "jump on board and ride then," to which Leacock responded, "We don't jump on board, and we don't ride people, we lend solidarity."
He clarified, "We are joining the arguments for unjust treatment to the Labour Movement and the Public Service."
He was asked outright if the party would be joining protesters on the picket line, and he replied, "We will lend support to the picket…We will go on the picket line."
Elroy Boucher, President of the PSU said that Government has "literally closed the door on dialogue" over the years, and that its lack of response to letters sent by the Unions, is one of the reasons they will protest on the day of the Budget.
"The message has to be sent loud and clear. It is no longer business as usual with the trade unions in St Vincent and the Grenadines; public sector unions. You cannot take the unions for granted as you have been doing for a number of years. Enough is enough," Boucher had stated.
The 2019 Estimates of Income and Expenditure will take place on Tuesday, January 29, while the 2019 Budget will be presented on Monday, February 4.