Posted on
Book published on the everyday lives of early Caribs in St Vincent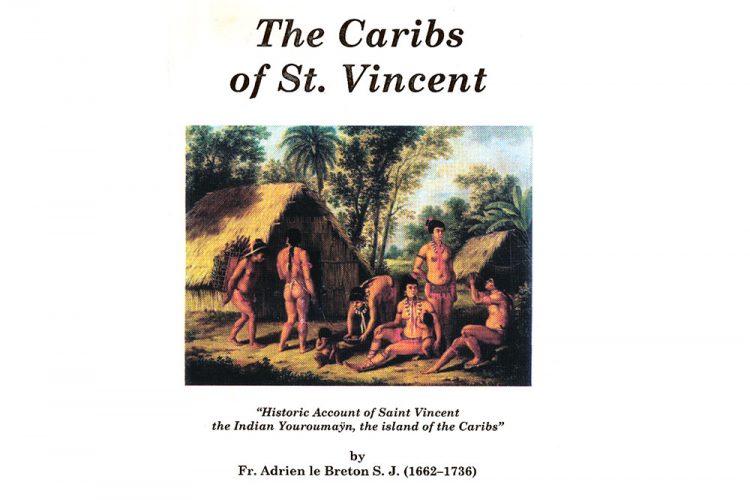 A new book entitled "The Caribs of St Vincent" has been published. This 115page book was written in the late 1600's – early 1700's by Fr. Adrien le Breton, a French missionary living at that time, among the Caribs in St Vincent.
It was written in old French and Latin and eventually translated into modern French and published in 1982 by the Historical Society of Martinique. This rare first-hand account of our indigenous people is now for the very first time completely translated and available in English.
Le Breton's paints a very detailed picture of the everyday life of the Caribs. Every chapter is an opportunity to describe their customs and their knowledge. He talks of the blowing of the conch shell and the subsequent welcoming ceremony of visitors. He describes their furniture; their hunting and fishing; their different canoes; their clothes and the various body-piercings for their jewelry, etc. Even when he talks about items that the natives reject, such as the compass, it is
to show their efficiency of knowledge in mathematics, astronomy or navigation.
He speaks of a "sincere moral portrait" of the Caribs that ends with a summary of his vision: "And there is finally, everywhere, pure love from a sincere heart, so that the Indians truly enjoy the golden age so celebrated by the poets".
He does condemn their excesses: their drinking sessions, their violence and superstitions, but he systematically emphasizes the good in them. Le Breton shows an extremely marked interest in "the non-religion" of the Carib, but almost never talks about his own apostolic purpose and mission. Here is a story by someone who obviously came to convert the Caribs and in the end appeared to be completely converted by them.
This book is thus an essential source for our knowledge of the Caribs of St Vincent at the end of the seventeenth century and as Dr. Adrian Fraser once hinted some years ago, it probably deserves a place on the school curriculum of the Eastern Caribbean.
"The Caribs of St. Vincent" is now available at most bookshops in Kingstown for EC$20.