Posted on
"Deplorable physical conditions" across schools highlighted by Teachers' Union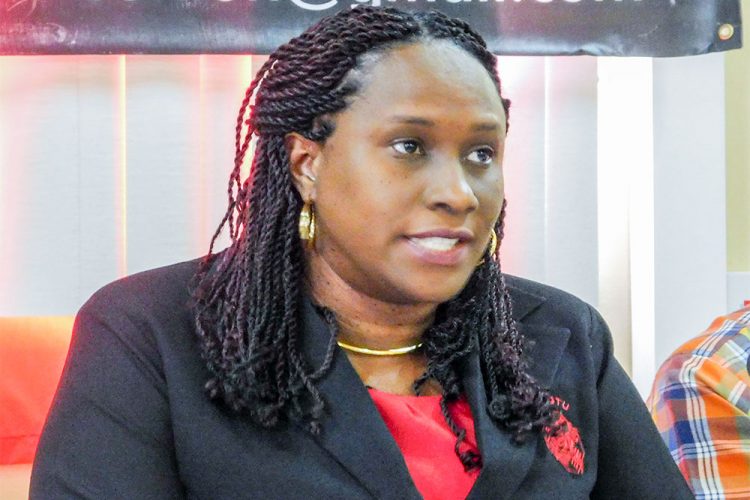 Wendy Bynoe, president of the St Vincent and the Grenadines Teachers' Union has once again expressed her concern about the state of some schools in this country.
Bynoe, while speaking at a press conference last week, said that the Union has spent the past few months addressing issues that concern the "working conditions of teachers and by extension the learning conditions of students across the state".
"The SVGTU has cause to highlight the deplorable physical conditions that characterise some schools," she said. "In many instances, it appears as if the facilities are deteriorating at a rapid pace. Several cases have been brought to the attention of the authorities. To date, we are not satisfied with the overall response."
In October 2018, the SVGTU advised its members to withdraw services from the Kingstown Anglican School due to deplorable working conditions.
Reports are that the conditions of the school were deemed hazardous and posed a threat to the safety of its occupants. Among the issues highlighted were leaking roofs, water falling on light fixtures, broken electrical outlets and electric surges.
Teachers and students of the Lowmans Leeward Anglican School and the Kingstown Preparatory School were also asked to leave the classroom in November when both schools had visits from sewerage trucks to empty septic tanks.
A slideshow was also shown at the press conference last week Tuesday to highlight the conditions of some schools. Photographs featured in that slideshow included blackboards with holes, sockets with exposed wires, holes in the ceiling, broken louvres, woodlice nests on walls and rotting cupboards.
"Once we think that working conditions are a threat to our members, we are going to ask them to leave. And the one with the sewerage truck, why would you put a sewerage truck on a compound with hundreds of people, teachers and students and be there pumping filth. I mean that is something to be alarmed about. That is not healthy for anyone. No, our members can't stay there in that and our members have to be empowered to know that if an environment is not safe for them or the students in their care, that they need not be there," Bynoe said.
The president added that part of the government's function is to maintain state buildings and infrastructure.
She also said that the Occupational Safety and Health bill highlights that if an environment is not safe and poses a threat to health and safety, one should remove oneself from that environment.
And Bynoe added that some schools would be in worse conditions if it were not for the initiative of teachers and principals doing painting and other things with their own money.
Nikeisha Williams, the general secretary of the Union, said that unless there is a go ahead from the education ministry, there is little that teachers can do to improve the situation.
Williams was responding to a question of whether teachers in the technical and vocational field could help to fix some of the problems in schools.
"I teach in Tech-Voc area and it's not as easy as it sounds. Yes it sounds good and it might even write good on paper but there is a certain protocol that must be followed. BRAGSA is responsible for maintenance repairs of all government buildings. That's the body that's responsible for everything but what you find in most cases is that reports are done and that's as far as it goes," she said.
The general secretary added; "it's not for us in Tech-Voc areas to go fix a window or fix a door or do some lighting fixture…it's not within our job description either, so to take that on and something happens as a result of that, then you know that it is an additional issue that you as a teacher have to deal with".
Bynoe, in her final remarks on the matter at the press conference, said that the union sincerely hopes that efforts are made to address the concerns in regard to the conditions of schools across St Vincent and the Grenadines.