Posted on
Relatives dismayed with sentence given to young man's killers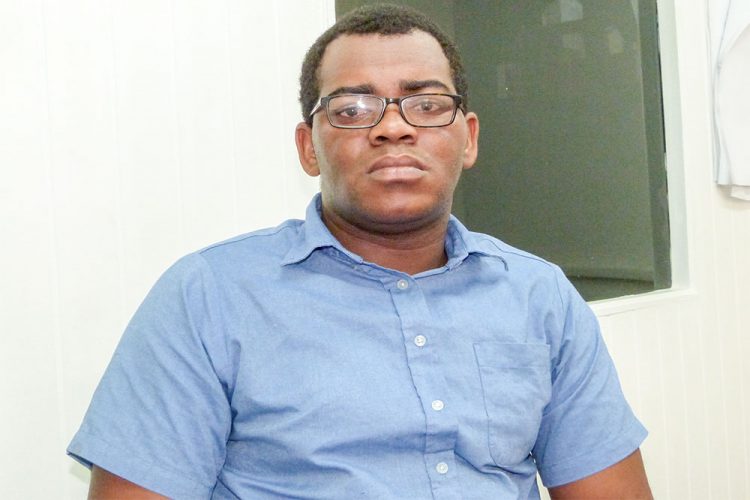 A POLICE OFFICER who is the brother of man who was killed in Canouan in 2013, does not feel the justice in the court's jail sentence for his brother's killers.
Tealonn Glasgow is the brother of one Horsand Glasgow, who was 29 when he died, having bled out in the early hours of November 2, 2013.
Horsand had a number of injuries about his body, but the blow which resulted in his death was a 6 cm stab wound to his left thigh.
Imo Miller and Domrick Richards pled guilty to the manslaughter of Horsand, and were sentenced at the High Court recently. Richards admitted to ambushing Horsand when he was lying in the porch of his apartment, and 'planning' him about his body with a cutlass. Richards was not alone, but with a group, which included Imo Miller. Miller said that he too had a cutlass, and attempted to plan Horsand but didn't. Miller was charged because of the principle of joint enterprise.
Miller and Richards were sentenced to a further three years and 11 months in jail from the day of sentencing, as they had already spent five years and one month on remand.
Tealonn Glasgow, who was at the court on December 7, 2018, when the two were sentenced, along with his mother, brother, and sister, said that he felt that this sentence was unfair.
In a visit to SEARCHLIGHT last Friday, he stated that he felt that the sentence, taking off the five years they already spent on remand, and a year 'grace period,' should be nine years from that day.
"To be honest I think it's totally unfair, unacceptable to see where you crying out for justice and you ain't getting the justice," he said.
The police officer noted that as a police, "you have a duty to carry" out justice by all means, but, "when you now looking to the State for give you justice, you're not getting it."
Richards had said that it wasn't his intention to kill the deceased.
However, Tealonn rejected this, noting, "they had a motive and that motive was to destroy my brother, 'cause then, from what I get from people at Canouan, they say that if them can't get one, they go get the other, and the other was my brother."
For the group of people who attacked Horsand on that day, it was said in court that the action had been retaliatory, because a group of 10 persons had jumped Richards earlier that day, and stabbed him. Richards, upon apparent encouragement from his friends, had decided to "roll back" on the deceased for the humiliation.
Tealonn denied that his brother had ever been in an altercation with the deceased, and said that his brother was only present.
"My brother was there… my brother did not have anything with them and their scuffling up. So I do not see, if me and you is friend, you get entangled with somebody I don't see how my name come in," he defended.
He also rebutted where it was said in court that the two men had no previous convictions. Tealonn said that to his understanding, one of the prisoners had convictions.
While speaking about the mitigation that the two received from the lawyers, Tealonn stressed, "Who was there pleading on my brother's behalf when them start hammering chop? Nobody was there."
"And then they (the defense attorneys) come asking for leniency, who was there asking for leniency on my brother behalf? There was nobody there asking for leniency," the brother noted.
He continued that he believes if someone commits a crime, they should suffer the consequences of their actions. Further, he said that he and his family want the sentence appealed.
His entire family has been affected by his brother's death, he said, disclosing that he and his brother were very close, and that it was painful for him. His mother has contracted a heart problem, and his father passed away two years ago, which he
believes is as a result of his brother's death. His sister, "just to cope with the pain," has turned to alcohol, and is a 'rumbo' now, he revealed.
The sentencing at the High Court is done by following certain sentencing guidelines. In the case of Imo Miller and Domrick Richards, Justice Brian Cottle started at a point of 15 years imprisonment, which has been set by practice.
From there a third was subtracted for the fact that the two had entered a guilty plea. The judge, in listing the aggravating and mitigating features of the crime, said that he believed that they cancelled each other out.
One year was subtracted for what was perceived as a show of remorse, and a conclusion of nine years imprisonment was reached. The time the two had already spent in prison was subtracted from this so that three years and 11 months remained as the incarceration period from that day.