Posted on
Bequia businesses show their generosity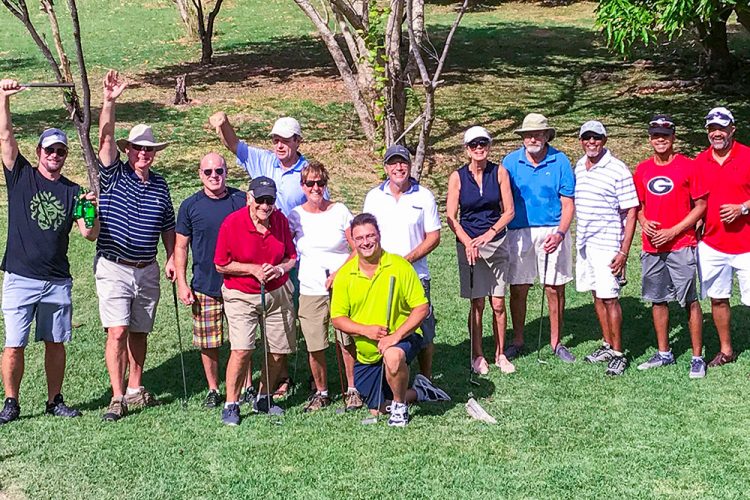 A FEW businesses in Bequia chose to start off the year by throwing their support behind a worthy cause.
As a result, a donation of EC$4,600 was recently made to the Vincentian Society for the Prevention of Cruelty to Animals (VSPCA), an organisation which works to help all animals in St Vincent and the Grenadines by encouraging spay and neuter, to fight against cruelty and in educating people in how to care for animals.
The donation was acquired through the Open Golf Championship that was held at the Firefly Plantation's recently established golf course on New Year's Day.
In addition to Firefly Plantation, the event was also sponsored by other businesses in Bequia, namely Mac's Pizza, Sotheby's International Realty, Jack's Beach Bar, Papas Bar and Mass Mutual of Greater Richmond USA.
A rummage sale of donated items was also held to raise funds. And organizers of the golfing event said that it is set to become an annual New Year's Day event.