Posted on
Four nebulizers donated to Port Elizabeth Hospital in Bequia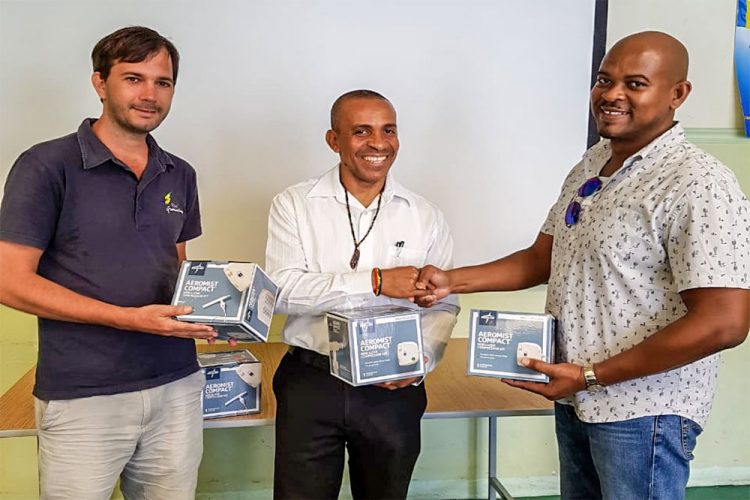 The hospital in Port Elizabeth Bequia now has four brand new nebulizers thanks to the generosity of artist Calvert Jones, hotelier Quirin "King King" Schaedle of the Old Fort Hotel & Real Grenadines and Carimedix.
The nebulizers were handed over to Permanent Secretary in the Ministry of Health Cuthbert Knights on Tuesday at a ceremony at the Ministry of Health conference room.
Three of the nebulizers were bought from the proceeds of an art exhibition held in April.
Jones and Schaedle, who organized the exhibition, decided that a portion of the proceeds from the art sales would be donated to the Bequia hospital.
Nebulizers were identified as being needed by the hospital, so Jones and Schaedle bought three from Carimedix, a medical supplies business, and Carimedix donated a fourth.
Knights said that he was happy for the donation and encouraged other persons to follow suit.