Posted on
SVG's votes played a role in exclusion from visa interview waiver – US Ambassador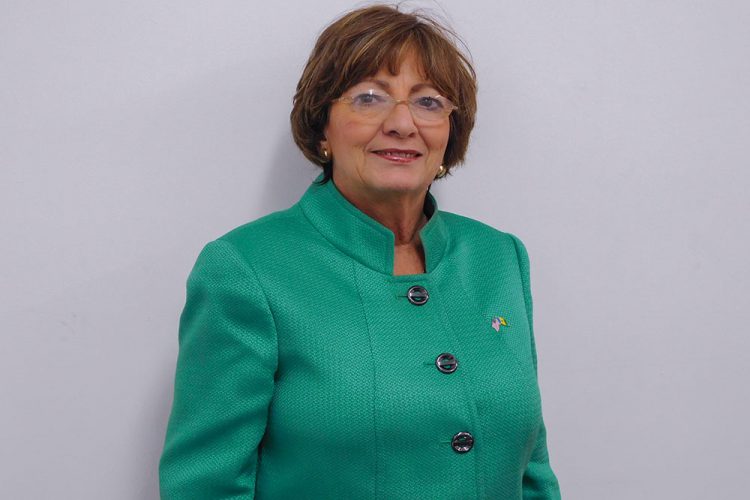 ST VINCENT and the Grenadines' votes at the meetings of two international organisations may have played a role in the country being excluded in the interview waiver for US visa renewals.
But Linda Taglialatela, the ambassador to Barbados and the Eastern Caribbean says that this is not the sole reason.
It was announced that as of September 10, citizens of St Kitts and Nevis, St Lucia, Grenada and Barbados will no longer have to physically travel to an embassy to have their US visas renewed.
This interview waiver did not extend to St Vincent and the Grenadines and two other countries; Dominica and Antigua and Barbuda.
And persons speculated that this might have been punishment for these countries based on decisions taken at an Organization of American States (OAS) meeting earlier this year and at the United Nations in December 2017.
At the OAS meeting, St Vincent voted against initiating Venezuela's suspension from the organisation and despite some intimidation tactics on the part of the US, this country also voted at the UN last year to not recognise Jerusalem as the capital of Israel.
"Some of that is part of the consideration that we have looked at. It's not the sole reason," Taglialatela said during an interview yesterday with SEARCHLIGHT. "I think our relationship is improving with St Vincent. I think we are doing a much better job in the collaboration of our two countries and as I say, we will be looking at this issue again at some point and deciding if and when it is appropriate to give St Vincent the waiver."
In an interview in St Lucia in September, the ambassador said that the four countries included in the US visa renewal interview waiver programme have been good partners to the United States, have worked along closely on a number of issues and have been supportive on several issues and projects.
She told SEARCHLIGHT that she personally thinks that St Vincent and the Grenadines has been a good partner and that there are some areas where she thinks the two countries could improve their relationship.
Taglialatela also explained that there were a number of factors involved in making the decision to include the country in having the interview waiver and that the matter could be reviewed as early as January.
"I have talked to the Prime Minister, we have discussed this. We have not ruled out giving them the renewal visa interview waiver. It's something that we track overtime and we, as things move, we'll weigh a number of issues and when we reach a point, we will reconsider St Vincent for the waiver," the ambassador said. "I think its something that we will review again in January and we'll review it periodically and we'll make a decision but its not one specific moment or one specific activity that St Vincent has done something or not done something."
The ambassador added that the US values its partnership with St Vincent and she believes that things are good between the two countries and "we will continue to work on those relationships".