Posted on
Road cleaning workers treated to refreshments from Brewery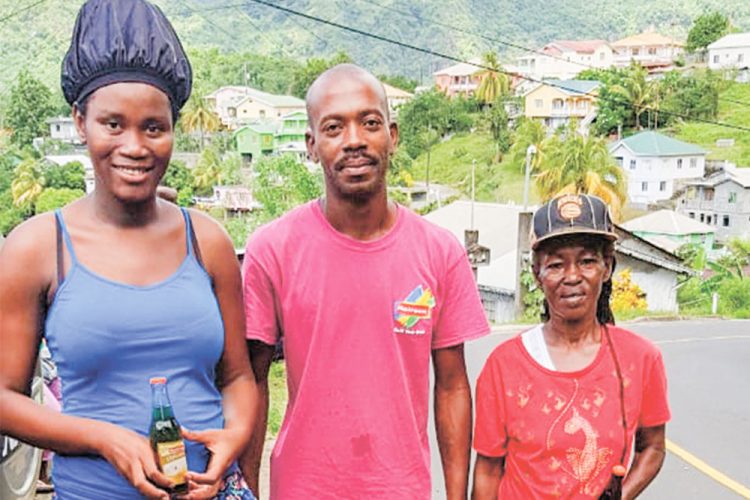 The St Vincent Brewery Limited is already in the spirit of Christmas and last Wednesday, their yuletide mode saw them quenching the thirst of some of the workers attached to the government's road cleaning programme.
The workers were treated to soft drinks and water by brewery employees including Cleve "Skip" McKenzie, Romario Delicia, Xavin Llewelyn and Enasio Antrobus.
The men took the refreshments to over 40 of the workers attached to the road gangs at Campden Park, Buccament, Pembroke and Layou.
Commenting on the initiative, Delicia said that a few months ago while driving around he saw the workers and brought to his superiors, the idea of providing beverages, and they agreed.
On Wednesday, the workers expressed their gratitude to the team with some noting that they were really glad and surprised by the friendly gesture.
The Brewery employees, in response said that they will continue as they think the workers are doing a very important job.
This is the third time that the Brewery is providing drinks for road gangs.