Posted on
Teachers' Union declares last week of septic tank cleaning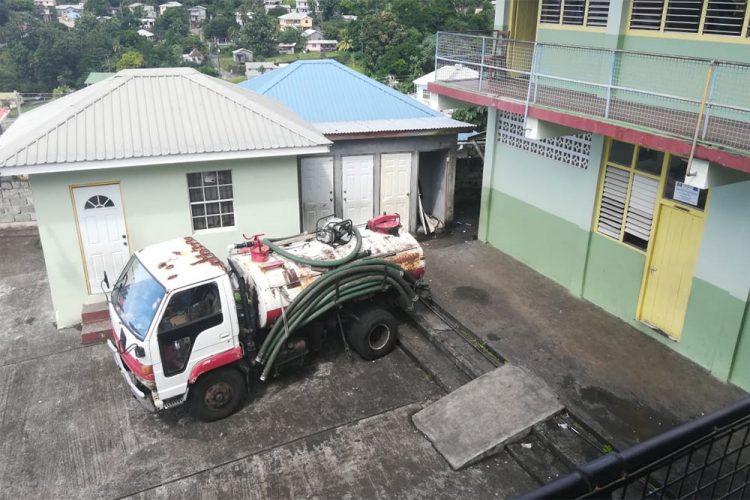 TEACHERS AND STUDENTS of the Lowmans Leeward Anglican School returned to the classroom last Wednesday, one day after the teachers were advised by the St Vincent and the Grenadines Teachers Union (SVGTU) to withdraw services due to "deplorable working conditions".
According to a release issued on November 27 by the Union, all toilets that served students were unable to be flushed from the beginning of this week.
A sewerage truck was deployed to the school to empty the septic tanks but the scent and loud sound from the suction device is said to have interfered with the teaching and learning process.
The release also said that the situation affected the psychological well-being of all students and teachers at the school.
However, Wendy Bynoe, the president of the Union told SEARCHLIGHT last Thursday that the matter had been dealt with.
"The matter was sorted on the same Tuesday, so everyone returned to school yesterday (November 28). We had a meeting there so things seem to be okay with the toilets for now, but there are some other issues which we brought to the Ministry's attention last month so we're hoping that those can be sorted as well," she said.
The Kingstown Preparatory School was also visited by a sewerage truck last week.
Parents of students attending primary school were advised that the institution would close at midday on Thursday due to an "emergency situation".
The SVGTU later posted on its Facebook page that it was "the week of septic tank cleaning" above photos of a sewerage truck on the compound of the Kingstown Preparatory School.