Posted on
Barbados tax cut may have ripple effects for SVG – Finance minister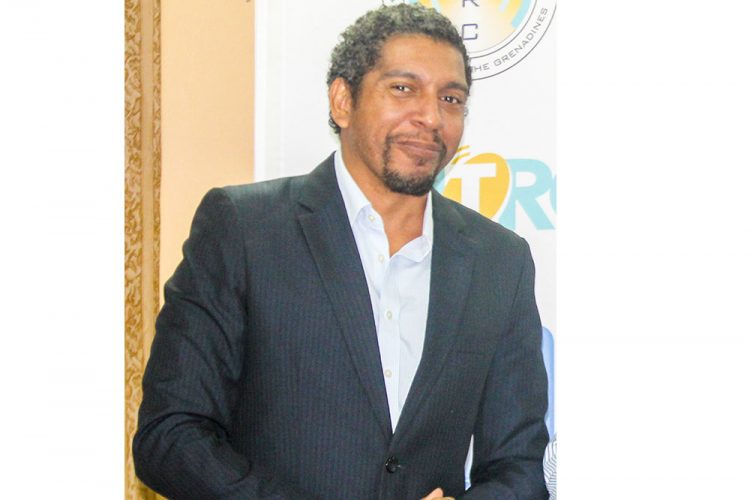 A massive tax cut for businesses operating in Barbados has the potential to affect the revenue of countries like St Vincent and the Grenadines (SVG).
"You can create a situation where business and corporations flee from our jurisdiction and take their employees from our jurisdiction and go to Barbados," Minister of Finance Camillo Gonsalves told SEARCHLIGHT in a recent interview.
The Barbados Nation reported on November 21 that a massive corporate tax ease is coming for Barbadian companies.
"After raising the standard corporation tax rate from 25 to 30 per cent effective last month to generate an additional $57 million in tax revenue, Government has changed course as it moves to dismantle a 40-year tax regime by next month to avoid "severe" international sanctions," the online Nation reported.
It added, "It means that the majority of companies will now pay between one per cent and 5.5 per cent on taxable income, and Prime Minister Mia Amor Mottley is urging these entities to pass on some of the benefits."
In response, Finance Minister Gonsalves said that when it comes to tax compliance in the offshore financial sector, Barbados cutting their corporate income tax rate can mean bad business for other countries.
"…Cutting their corporate income tax rate to 1 per cent from 25 per cent in some cases and 5 per cent in other cases…if Barbados as a CARICOM country is forced to slash its tax rate to something between 1 and 5 per cent, it will affect Barbados's revenue, but it will also affect the revenue of countries like St Vincent and the Grenadines because if the tax rate in SVG is 29 to 30 per cent and the tax rate in St Lucia is 25 per cent and neighbouring Barbados has a tax rate of 1 per cent, they will still have a low tax rate…" Gonsalves stated while adding that this means businesses can move to Barbados, take advantages of the low tax rate, plus still have the advantage of trading within CARICOM.
"These are rules that Barbados did not want to apply but it was forced on them by international bodies," stressed Gonsalves.
He added that these international rules have the potential to cripple the economies of small states although these states are not to be blamed for the world's financial crises.
The tax cut in Barbados will become effective January 1, 2019.
Barbados's Prime Minister Mia Mottley said recently that the change was in keeping with a promise to meet Organization for Economic Cooperation and Development (OECD) requirements against Base Erosion and Profit Shifting (BEPS).
She added that in developing the proposed schedule of rates, consultation was carried out with tax experts and international and domestic companies.
An opposition party in Barbados, the United Progressive Party (UPP), is against the tax cuts.
They stated in a release, "The UPP is of the view that Barbados certainly needs as a matter of urgency to review its trade policy and determine whether it intends to have its tax system determined by OECD countries in the interest of OECD countries. No organization of which an OECD country is not a member can dictate the tax policies of the Ministers of Finance of those countries. The UPP is of the view that if Barbados is to carry the burden of being a member of trade bodies such as the WTO then it must also leverage the benefit of that member