Posted on
No government start-up money for marijuana cultivators – PM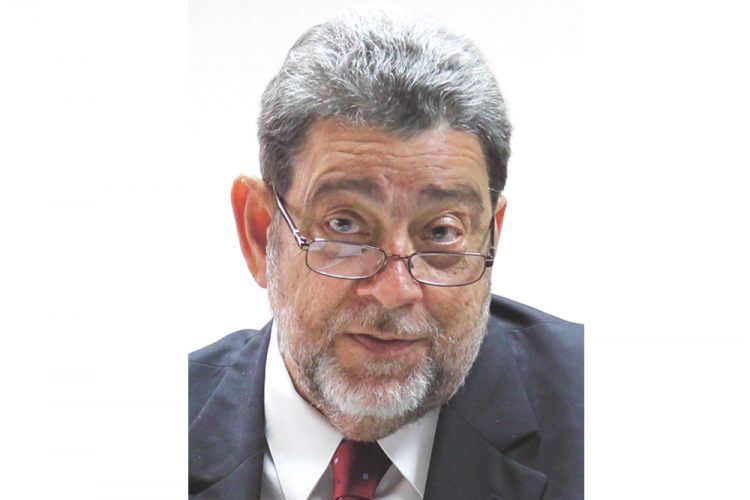 Marijuana cultivators who want to get involved in the medicinal marijuana industry will not be given start-up money by the government.
However, other things will be put in place to help them get involved in the industry.
Prime Minister Dr Ralph Gonsalves made this clear during a recent radio interview.
He said marijuana cultivators will not be given government funding because the medicinal marijuana industry, once established here, will be a private sector driven industry.
The Prime Minister noted that there will be local, regional and international investors who will want to link with traditional growers, provided that these growers want to proceed in accordance with the standards required for producing medical grade cannabis.
He said there may be traditional growers with land who investors may wish to work with.
"If you have up to five acres…say it will cost $50,000 to fence and put the land in order to grow and this $50,000 will have to be paid back over two years, you can make a lot of money.
"The state cannot take the money to do that. They can do other things, like help secure land, provide technical advice, link with investors and we have specified that in the law," stated Gonsalves.
"Investors have to agree to enter relationships with traditional cultivators and purchase a certain quantity of their total medicinal cannabis from the traditional cultivator," stated Gonsalves.
He also stated that having ganja seeds in one's possession is not a criminal offence and persons clearing their fields can keep their seeds.
The Prime Minister also noted that suggestions that the government buys all the illegal marijuana plants that are currently in the ground makes no sense. He said the marijuana currently in the ground may not be appropriate for the medicinal marijuana industry.
The Prime Minister said the Select Committee currently helping to draft the marijuana Bills has several Rastafarians and other persons who have been involved in the ganja business for years.
"The Ancient Churchical Order of Nyabinghi is there well represented: Spirit (Junior Cottle) is there and people from other parts of the country, Rastas and other persons who have been involved with Ganja," noted Gonsalves who added that these persons have contributed to the Bills that will be passed in Parliament on December 10.