Posted on
Mulberry Bush shares with elderly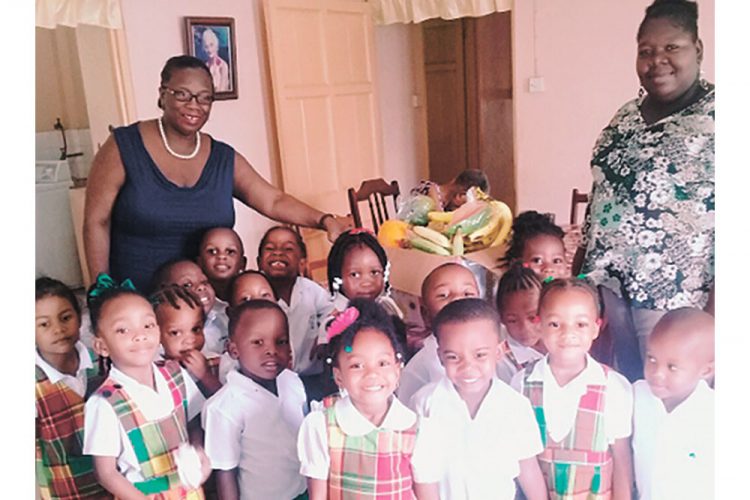 The Mulberry Bush Daycare and Pre-school visited the Thompson Home for the elderly on November 14, 2018, as part of their harvest time theme.
 Each year during the month of November the school celebrates harvest time and would normally take the Preschool class on a trip to visit various nursing homes. The purpose of the visit is to donate a gift basket to the elderly, as well as to spend some quality time bonding with the older generation.
It was during this visit, the children participated in morning devotion with the elderly and sung a variety of songs for them. As the children were performing,
there was the evidence of joy radiating from the face of residents, as they joined in the singing with the little ones.
Not only did the students entertain the adults with songs and laughter, they shared their knowledge of what they are learning at school, by doing a small history lesson with their teachers, who asked them questions about St Vincent and the Grenadines. Questions such as "what is the name of our national dish, what are the colours of the flag and also what are the names of the Grenadines Islands". The students were eager to answer, especially since as had recently celebrated Independence.
The Mulberry Bush Daycare and Pre-school believes in a holistic approach to learning and see socializing with the elderly as a way to bridge the generation gap, as well as teach the children to accept persons of all ages and to learn to share with others, and create a feeling of empathy towards the elderly.