Posted on
Commonwealth to assist member states in fight against climate change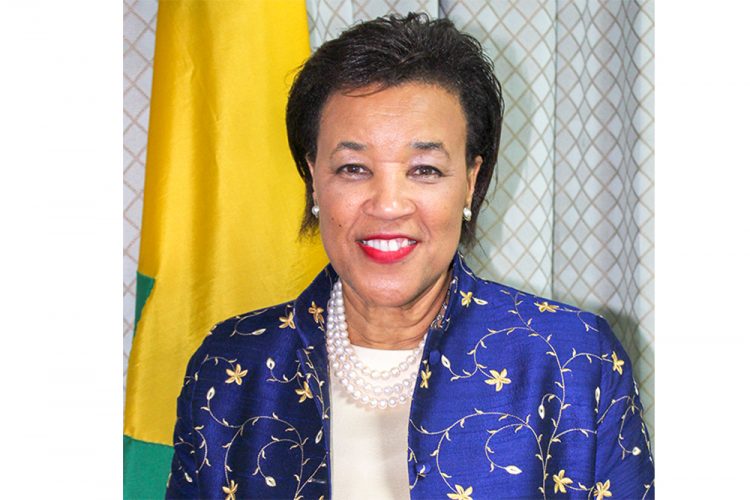 by Bria King
The Commonwealth Secretariat is channelling its efforts into developing strategies geared towards assisting its member states in building resilience to disasters and climate change.
Patricia Scotland, the secretary general attended an IMF and World Bank conference this week in Washington where she led a session on incentives and financing to build resilience.
And she told SEARCHLIGHT on Tuesday that the Secretariat had established several strategies to ensure that Commonwealth member states have access to necessary resources to help build resilience.
"When we were listening to our member countries, they explained to us how difficult it can be when you don't have sufficient capacity to even make the applications or to understand fully all the different funds and blended finance opportunities that may be available to our countries so we took that very seriously and we are in the process of creating a Disaster Finance Portal which would be like a one stop shop," Scotland said.
The Secretary General said that the finance portal was expected to host information referring to the various agencies that make assistance available, whether financial or otherwise.
Scotland also revealed that the Secretariat hopes to create this portal with the help of other agencies. And so, they have been actively engaging with the International Monetary Fund (IMF), the World Bank and the Inter-American Development Bank (IDB).
"We know how difficult it has been because the fragmentation that's taking place and all these different facilities are very hard for any one individual or any one country – particularly if they are small, particularly if they are vulnerable – to keep pace with what may be on offer that will assist them and all of our countries which we've explored; its something that you might find helpful. There has been a huge enthusiasm. People say absolutely, this is going to be seriously helpful to us," she said.
A Climate Finance Access Hub is another strategy being implemented by the Commonwealth Secretariat.
Scotland explained that this hub is made available to member states on a first come, first serve basis to make applications for projects related to climate change.
"As a result of this Climate Finance Access Hub, we have been able already through the very short period that its been up and running, to secure about 4.5 million pounds worth of finance show support from the green fund for our countries and about 71 per cent of that has been in relation to adaptation and we've been able to not only pool resources but also pool expertise so that expertise can be shared right across the commonwealth for a number of others," she said.
The Secretary General said that these efforts are focused on trying to "put the tools into the hands of member states so that they could assist themselves and deliver on the aspirations that they have for the people".