Posted on
Campden Park woman calls for stronger police presence in the area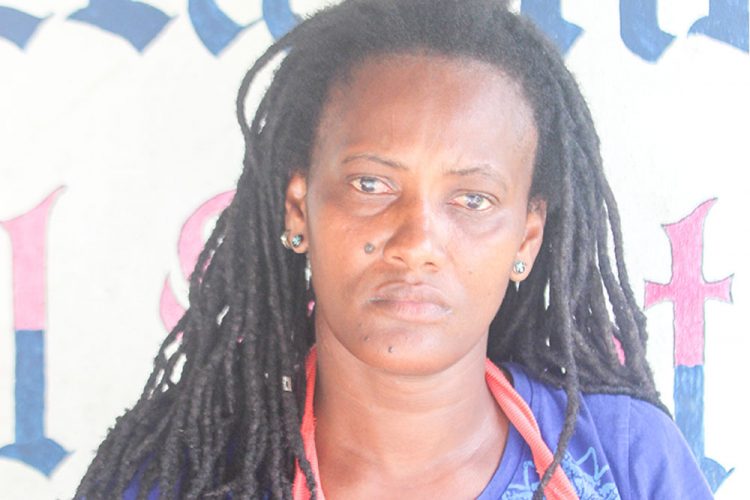 A Campden Park woman who was attacked a few weeks ago in her house by armed men is calling on the authorities to set up a mobile police station in her neighbourhood.
Kerena Shepherd, a mother of four, feels that things are out of control in her area and one way to deal with the incidents of crime, including rape, robbery and murder, is to have a stronger police presence.
"It's really hard because they doing a lot, them raping people and robbing. A security guard lady, they had sex with she in front she child, two masked man. They rape my friend also and kill she," Shepherd told SEARCHLIGHT recently.
The friend she is referring to is Yolande McMaster, the Lower Questelles resident who was found dead around 8 a.m. on Monday September 10.
McMaster's decomposing body was found in her hometown by a resident in the yard of a house in the area underneath a sheet of galvanize. She was raped and died of blunt force trauma to the head.
Shepherd's call to the authorities came a few days after she said three men attacked her and her boyfriend at their home during a robbery.
She said that round 8 p.m. on the day in question, she heard her boyfriend knock on the door and when she opened it two masked men with guns rushed into the house and one stayed outside.
She said the men asked for weed and money and when she insisted she did not have any, they became angry.
"They rest the gun on me…I said I don't have no weed or no money. I am poor lady because my light cut all thing and they still insist and pressuring me.
"One had a gun and trying to pull me to go in the bedroom and I pull way and jump over and run leave my nine-year-old," Shepherd recalled.
She said she met a friend who gave her a call to contact the police and the police came in quick time but did not go to the scene of the crime although she told them her nine-year-old was in the house and she was scared.
"They just drive off," she said while noting that on the same night a shop in the area was also robbed. She said on checking, she realized that the men made off with $40 (cooking gas money) and other items from her home.
"It need some kind of station because I don't understand why they doing all them things dey. They need to do something because whole time people talking about these masked men and I frighten, I jumping out my sleep," Shepherd complained.
"I feel kind of horrible, frighten, because I always hustling and selling me little cigarette and thing and I not working, just hustling and they doing me all kind of thing and it hard for me," the mother of four lamented.
She stressed also that she wants justice for McMaster.
"It seems like more than one person attack she. She get a terrible death and I feel it for she because we were together the day and I ask she to come with me and she said she going enjoy she self and she get kill," Shepherd