Posted on
Gospel singer humbled by Best of SVG win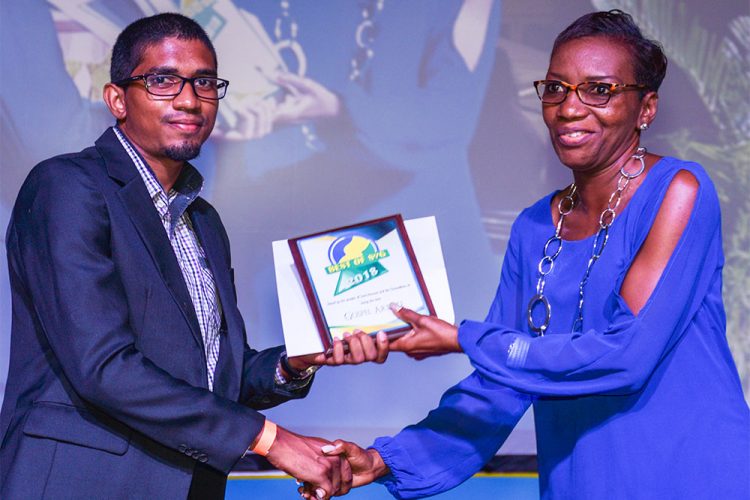 Gospel singer Pearl McMaster says that she has been humbled by winning the Best Gospel Singer accolade in the 2018 Best of SVG Awards.
"I was really humbled by it because it was not something that I was looking for. Somebody told me that they nominated me," McMaster told SEARCHLIGHT recently while stressing, "I really do appreciate it."
McMaster has been singing since she was five years old. She began singing duets (with her twin sister) at the New Testament Church of God in Clare Valley.
Now, McMaster is a minister at the Trinity Apostolic Church in Lower Questelles and uses her powerful voice to preach to congregations anywhere she can.
"Anywhere my feet land I use the opportunity," McMaster commented while adding that she likes to refer to her singing as ministering.
She said that the Best of SVG award makes it the second time that she has been recognized for her contribution in gospel music, as in 2005 she was given an accolade by the Faith Word Ministry.
McMaster has just released her first album "Closer". It comprises two tracks, "Never would have made it without you" and "Closer".
The dedicated Christian's talent has taken her far and wide, and apart from performing locally and in the region at gospel festivals, McMaster has ministered through song in the United Kingdom (UK), Canada and the United States of America (USA).
Performances mentioned included the Barbados Gospel Fest with "Called out gospel ensemble" and at SVG's local Gospel Fest with "New Life Ambassadors".
"I have been in this thing so long in St Vincent and the Grenadines, so getting the award only boosted me and it showed me up more to persons who might not have known I minister in song," McMaster commented.