Posted on
Gonsalves on visits to UAE, Ghana, Nigeria and London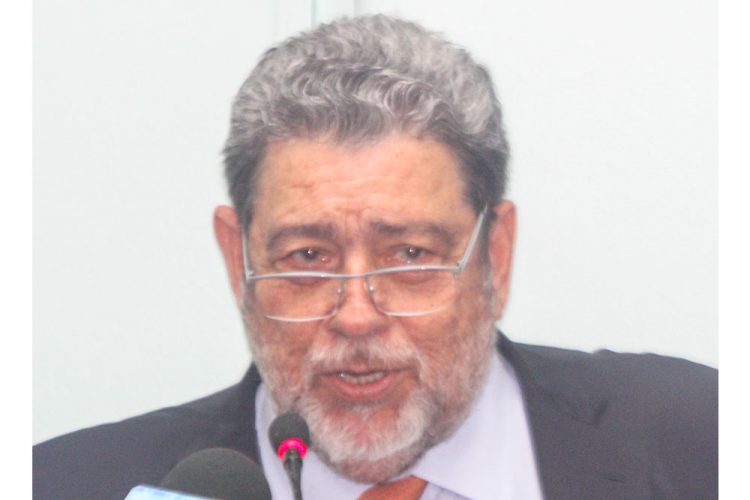 Prime Minister Dr Ralph Gonsalves left the state yesterday for engagements that will take him to the United Arab Emirates (UAE), Ghana, Nigeria and London.
The UAE & Caribbean Cooperation Forum, which will be held in Dubai in the UAE from November 24 to 26 will bring together more than 100 government and business leaders from the UAE and Caribbean countries.
Several government ministers, public servants and business leaders have been sponsored to attend the forum to discuss the strategic relationship between the UAE and the Caribbean.
The delegation from St Vincent and the Grenadines (SVG) includes deputy prime minister and Minister of Foreign Affairs and Trade Sir Louis Straker, Minister of Finance and Economic Planning Camillo Gonsalves, Minister of Tourism, Youth and Sports Cecil McKie, Executive Director of Invest SVG Annette Mark, deputy Executive Director of Invest SVG Nadine Juillerat, Executive Director of the Chamber of Industry and Commerce Anthony Regisford.
The Prime Minister said he was not requested to attend the cooperation forum, but he has meetings in Dubai ahead of the Forum with Prime Minister of the UAE Sheikh Mohammed bin Rashid ad Makkum and the Crown Prince of abu Dhabi Sheikh Mohammed bin Zayed al Nahyan.
Gonsalves said he will leave Dubai on Monday, November 26 for Ghana where he will have a state visit, after which he will travel to Nigeria.
The Prime Minister said the state visits to Ghana and Nigeria arose out of a visit he had paid to Cuba where he addressed the African and Caribbean ambassadors in Havana and a request came for him to visit those African nations.
The diplomatic relations between SVG and both nations will be formalized, the Prime Minister said.
He said he will return home through London where he will spend one day having follow up meetings investors.
The Prime Minister will be out of State for 10 working days. During his absence, Minister of Housing Montgomery Daniel will act as Prime Minister.