Posted on
iDance Latin SVG celebrates its First Anniversary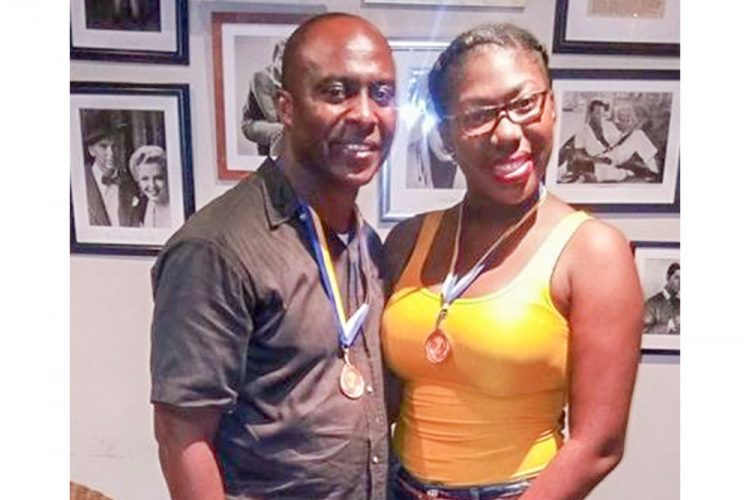 The Latin Dance group iDanceLatinSVG is celebrating its first anniversary.
The group was founded in November 2017 by Cuthbert Tucker, its founder and Head Instructor with over nine years of dance experience and partner and DJ – Shakera Williams.
Tucker started dancing at SVG Community College and attended modern and ballet classes with retired American ballet dancer Pam Ratty, who resides in St Vincent & the Grenadines.
He was a member of Allegro Dance Company from 2004 – 2007 and studied with, and became protégé to, Richard and Romania Beadle, a Jamaican couple who began teaching Latin dance in SVG between 2006 and 2011.
Tucker is versed in several styles of dance including Salsa, Bachata, Kizomba & Cha-cha. He was also a founding member and instructor for four years with the now defunct dance club – Latin Passion SVG.
One of the highlights of his dance growth was attending Latin dance workshops in Trinidad and Tobago, including Salsa Fiesta, a premier social dance congress in the Caribbean and also participating in an intensive Kizomba workshop by the world-famous Sara Lopez. According to Tucker, "I had a vision of what I felt Latin dance could be in SVG and wanted to have more control over this". Known for his very patient style of teaching, and fun-loving attitude, he believes everyone learns at a different pace and all persons have potential that needs to be brought out in them.
Some of the highlights of the first year include teaching a class to a corporate group of 50, made up of executives from Kenya and Canada, and their families, at a corporate retreat in Mustique, with a team of 11 Vincentian Latin dancers; conducting a workshop for the Miss SVG contestants, as part of their pre-pageant experience; and also winning the bronze medal at SVG's KCCU National Dance Festival 2018 with Wayzaro Johnson.
The group currently has three dance instructors – Tucker, Vaness Francis and Lenford Guy, who conduct classes for both children and adults.
Tucker further stated, "I feel it is important for Vincentian youth, and especially young women, to experience the personal growth that comes from social and Latin dance, where you can interact with a member of the opposite gender with respect for each other and still have fun!"
Asked about future plans, Tucker predicts bright things for 2019. "I have empanelled an advisory board to guide me in the further growth of the group and the Latin dance community at large"
iDance Latin SVG currently has some 40 registered members and continues to grow. The group currently holds a monthly party at SOV Nightclub and has established a partnership with the weekly Latin Night at Flow Wine Bar spearheaded by Kimya Glasgow.
There will be an anniversary event held at SOV on November 30.
For further information please contact Cuthbert Tucker at 533-4375 or Kimya Glasgow at 534-2088