Posted on
ACP Browne under heavy fire for 'hormones' comment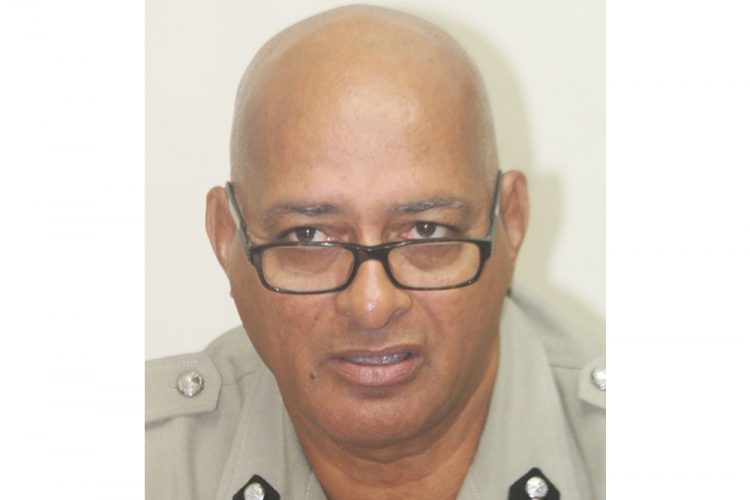 ASSISTANT COMMISSIONER OF POLICE (ACP) RICHARD BROWNE, has come under heavy fire for comments he made during the launch of the Sexual Offences Unit (SOU) recently.
ACP Browne, when asked the reason for the increase in sexual assaults on girls under the age of 13, responded, "… and we know that those, the word in my head now I can't find it, the hormones then that works in the young ladies and the lack of guidance as well in the homes is part of our problem."
Browne had moments before, said that many of the offences on the books are offences of unlawful sexual intercourse with girls under the age of 13.
After the comments were made public, ACP Browne received serious backlash on social media from among others, former head of the Criminal Investigation Department (CID) Ruth Jacobs.
Jacobs, who recently retired, commented on social media platform Facebook, "What hormones? A 13 years girl is a child. Why can't that be respected? What does a child know about sex? Why a big man will want to engage a child in sex?"
The former criminal investigator also said in her post that an adult engaging in sex with a girl under the age of 13 lacks integrity and such an act is a serious breach of the law.
"Our men and their greed for sex and lack of respect for our women and our little girls are responsible, stop blaming the poor children and their hormones," Jacob said.
ACP Browne has yet to respond to the barrage of criticism and could not be reached for a comment up to press time, but had noted last week that the police are trying, not only to investigate but to sensitize the public, including school aged children on sexual offences.
ACP Browne said the police plan to speak to children in the schools and try to educate them along these lines.
"…Some may say sexual education, but we are going to try our best to try and reduce those incidents of the unlawful sexual intercourse of girls under the age of 13," ACP John noted while adding that despite reports, persons settling sexual wrong doings outside of court are at a minimum.
He added that there is willingness now for persons to come forward and as a result they are seeing these reports.
"Matters of a sexual nature have no time line in which you can report them, so maters can come from way back when and once they are reported we have to investigate them, and I am seeing more persons come forward who are willing to give reports of these natures," said ACP Browne who however noted that he did not have sexual offences prosecution records at hand.