Posted on
Canouan Gov't School wins Southern Grenadines Spelling Bee competition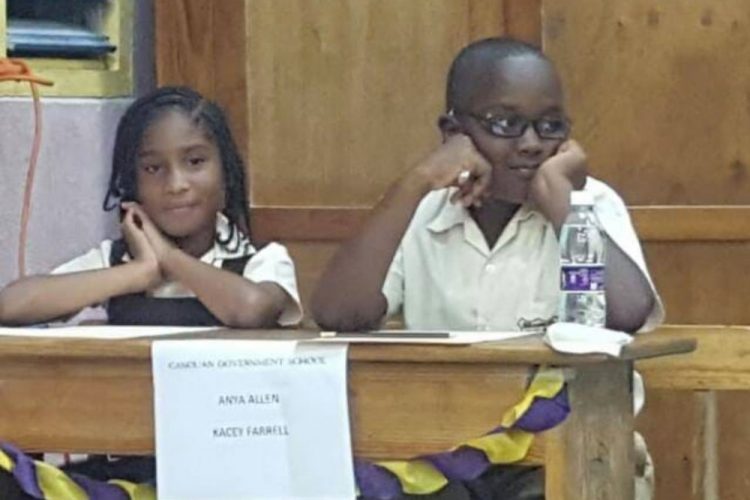 The Canouan Government School represented by Kacey Farrell Browne and Anya Allen spelt their way to the top as they dethroned last year's winner, the Stephanie Browne Primary School, to capture the Southern Grenadines Lions Club Spelling Bee Competition.
The Competition, which is held among Grade 5 students within the Southern Grenadines, is in its 11th year. It took place on Thursday, November 1 at the Stephanie Browne Primary School under the theme: "The Age of Technology".
At the end of the competing rounds, the points standing were as follows:
Canouan Government School – 95 points, Mary Hutchinson Primary School and Stephanie Browne Primary School – 65 points and Mayreau Government School – 55 points. Stephanie Browne Primary School was awarded the second position after a tie breaker. Kacey Farrell was also adjudged the best speller in the competition, having not missed a single word.
This year's competition was sponsored by Sustainable Grenadines INC. For the last 10 years it was sponsored by Mr Jean Sally.