Posted on
Visa waiver deals a part of Gov't manifesto – PM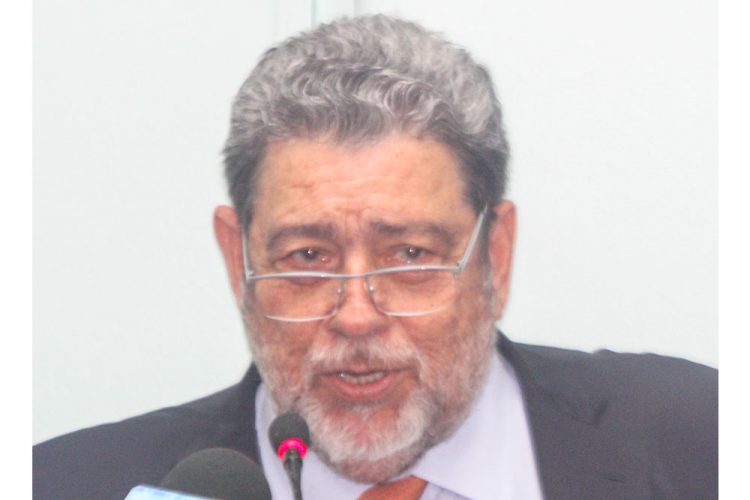 The visa waiver given to St Vincent and the Grenadines (SVG) by Russia is part of the government's foreign policy so it should not have come as a shock to anyone says Prime Minister Dr Ralph Gonsalves.
"I told the people in our manifesto what we are going to do. It shouldn't come as any shock or surprise and we want to do so with more and more countries, that (the manifesto) is what it says," the Prime Minister told a gathering of diplomats and other persons last week at the Ministry of Foreign Affairs conference room.
Gonsalves also noted that when SVG went about getting a visa waiver from the United Arab Emirates (UAE), persons also criticized the move.
He reminded that only seven countries in the world have to apply for visas to come to St. Vincent and the Grenadines (SVG) while this country is looking to have its people travel to as many countries as possible visa free.
"Russian citizens didn't require visas to come here, but we required so all that we have done with the visa waiver is to make it possible for our citizens to go there so it is to our advantage," the Prime Minister said.
"I hear some people who, I pity them, say what are you going there for?" said Gonsalves who stressed that only seven countries in the world must apply for visas to come to SVG.
They are Syria, Iraq, Iran, Afghanistan, Nigeria, Dominican Republic and Lebanon. He said that the government is seeking to remove visa requirements from Nigeria and the Dominican Republic.
The Prime Minister said it is regretful that we had to impose visa requirements on the Dominican Republic but there were a couple episodes involving that country, including the influx of about 50 women who came to the country and were involved in prostitution.
"…As a consequence, we deported them all promptly, chartered a plane and send them out. Some wanted them to stay to get their passage (airfare) back and we did not accept that," Gonsalves said while adding that a set of circumstances involving "some individuals" also saw restrictions being imposed on Nigeria.
"We had to do it for security purposes, but we have a lot of Nigerian students at our schools, so the time might be right for that also," Gonsalves said while noting that restrictions were placed on Afghanistan, Iraq, Syria, Iran and Lebanon, because of the difficulties in those countries.