Posted on
National Exhibition Scholar called to the Bar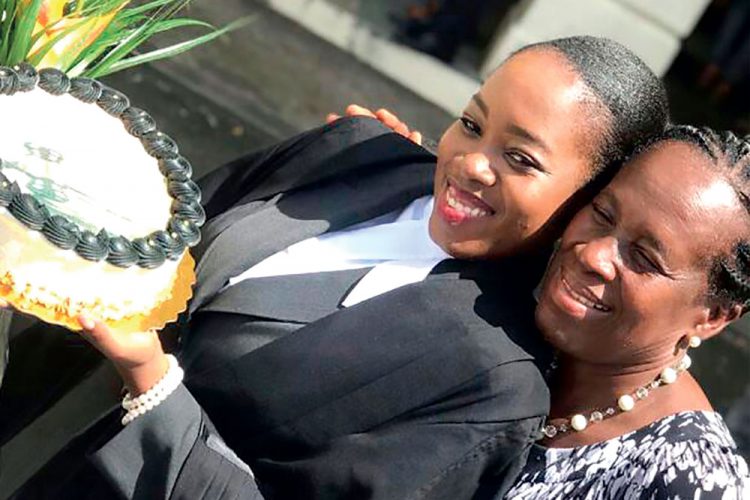 Jai-Len Williams, daughter of Annette Commissiong and Lennox Williams was called to the Bar on November 2 at the High Court in St Vincent and the Grenadines (SVG).
A former Head Girl of the Girls' High School and past student of the SVG Community College Division of Arts, Sciences and General Studies, the National Exhibition Scholar obtained a Bachelor of Laws degree from the University of the West Indies, Cave Hill Campus, Barbados. Having completed the prescribed course of studies, she was awarded the Legal Education Certificate from the Norman Manley Law School in Jamaica on September 29, 2018 at the graduation ceremony.
Williams' call to the Bar last Friday before the Honourable Justice Brian Cottle had the support of Judith Jones-Morgan and Karim Nelson. Special remarks were made by Keisal Peters and LaTeisha Sandy.
Williams attributes glory to the Lord God for being her very present help and thanked her mother, sisters—Jais-Ann Patterson, Dr. Jashika Williams, nieces, nephews, friends, family, church families, teachers and well-wishers for their prayers, investment and overall contribution to her sojourn of a rigourous academic journey. Williams promised to maintain the ethical standards and uphold the integrity and honour of the legal profession.