Posted on
Massy customers rewarded in Independence promotion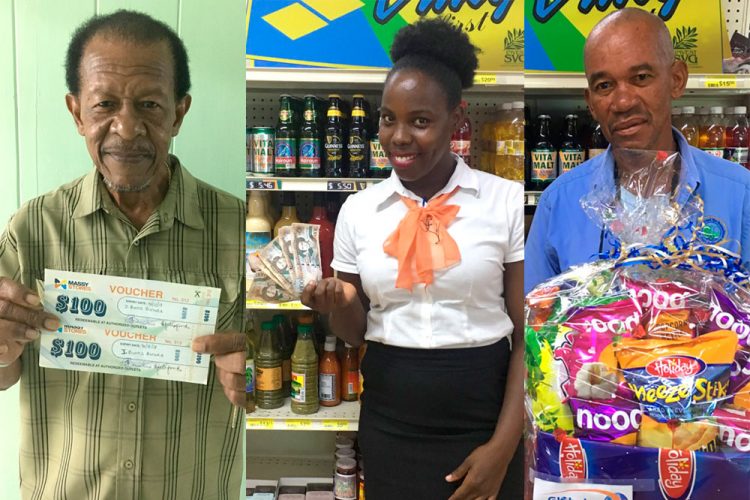 A Massy Stores Independence promotion dubbed "Supporting everything local – 39 years of excellence" has rewarded three lucky shoppers.
Damelia Lorraine walked away with EC$500 cash, Joseph Burns Bonadie won $200 Massy Stores grocery vouchers while Leopold Dopwell took home a gift basket with local products.
Explaining the promotion, Marketing Assistant at Massy Akene Keizer said that during the period September 24 to October 27, the supermarket chain celebrated 'everything local' and offered persons the chance to enter a raffle when they purchased items amounting to EC$39 or more, the 39 representing this country's 39th anniversary of Independence.
Persons who spent the stipulated amount, swiped their Massy Cards and filled out a voucher were entered in a draw.
"Our aim was to get customers to see the local brands, embrace them and claim them as their own. Our products are excellent, and just as extraordinary as overseas branded products," said Keizer.
He added that during October, besides the raffle to reward customers, a local supplier expo was held in which local suppliers of food, beverages as well as local designers, videographers and artists shared their products with customers.