Posted on
Grenadine House to launch Festival of Flavours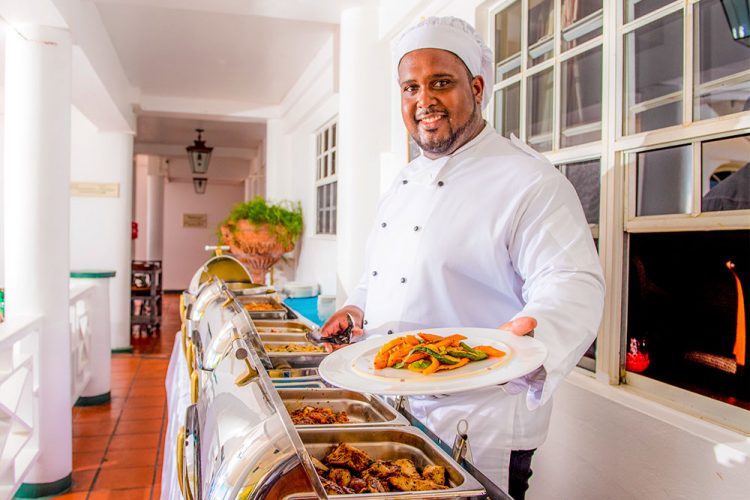 The Grenadine House Hotel will host its Festival of Flavours in the month of November. The hotel, which recently saw a change in upper management, will be hosting a monthly dining experience that highlights food and beverages from different countries within the region.
"I wish I could take full credit for this idea," said new Guest Experience Manager, Monique Arthur, "however, this event was the brainchild of our staff members. We are so lucky to have such a passionate team of young people who are excited to create, plan and execute events of this nature!"
The Food and Beverage team, which is supervised by Shanique Hoyte, not only came up with the idea for the event but will also decide what countries and menus will be featured each month.
"We did a soft launch of idea as part of our Independence activities in October, every Friday we had a Vincy Infused #EatLocal Buffet, "Arthur went on to say.
The hotel also hosted different local designers each week to showcase and sell their work, under the theme of "Shop Local while you Eat Local" and also introduced its Breadfruit Bowl, which became the most popular menu item in October.
The GH Festival of Flavours will launch on Thursday November 29 and will feature dishes from four countries, Antigua, Barbados, Dominica and Suriname with live entertainment by Rodney Small, who will perform music from each country.
"Our Head Chef, Dretson Pompey was the Hotel and Tourism Top Chef of the Year in 2017 and we are excited to taste all the dishes he, Chef Glenroy and the team come up with each month. We cannot wait to take our patrons on an epicurean journey throughout the Caribbean region every month," said new Operations Manager Karissa Norville.
The hotel recently also hosted two Steak, Lamb and Lobster Nights, which were both fully booked out events, and featured live entertainment by Vincentian singer, Joie Parris.
More information on the GH Festival of Flavours can be found on the Grenadine House Instagram Page @grenadinehouse and the Grenadine House Facebook Page.
Persons may make reservations or further inquiries by calling 458-1800.