Posted on
Ginger Village/Belmont main road reopens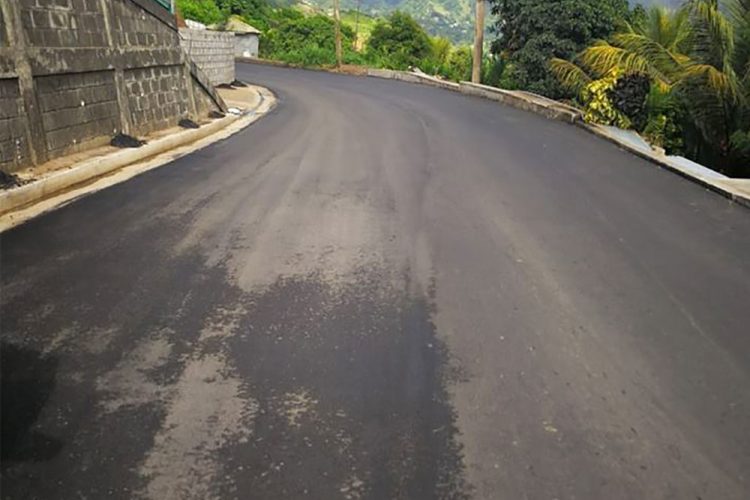 After waiting for over five years, motorists are now able to use the Ginger Village/Belmont main road.
In September 2013, part of the road collapsed under torrential rains. Since then, traffic to and from the Marriaqua Valley was diverted to an alternate route which was not suitable for heavy vehicular traffic.
On Monday, the Marriaqua Valley parliamentary representative Jimmy Prince reported via social media that the road was finally open to vehicular traffic.
"The inconvenience of getting in and out of Marriaqua is finally coming to an end!
"The contractor working on the realignment of the Belmont/Ginger Village roadway has paved the last few yards of the road. A sidewalk and some other minor concrete works are still to be done.
Traffic is already moving freely on the road and motorists and commuters alike are feeling much better now," Prince wrote in a Facebook post.
He added that the reconstruction of the Ginger Village/Belmont main road is easily the most significant project in Marriaqua for a long time and one that tested the patience of constituents.
"I commend their forbearance," said Prince.
The road was rebuilt through funding from the European Union's (EU) 11th European Development Fund B Envelope Disaster Response Grant.
Dipcon Engineering Services Ltd completed the project at a cost of EC$3,821,822.77. It was managed by the World Bank through the Regional Disaster Vulnerability Reduction Project (RDVRP).