Posted on
First cruise ship of season calls at Port Kingstowm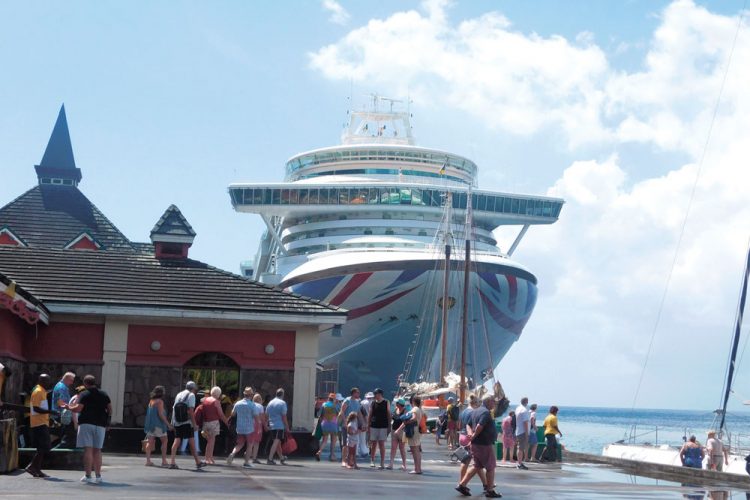 The first cruise ship of the season docked at the Cruise Ship Terminal in Kingstown yesterday, bringing thousands of passengers to Vincentian shores.
Passengers arriving on the cruise ship Azura were greeted by live music and local art and craft displays.
According to this year's call list, more than 200 cruise calls will be made at various ports in St Vincent and the Grenadines between November 1 and March 31, 2019.
The majority of the cruise calls, 69, will be made at port Kingstown and 67 will be made at the port in Bequia.
Sixteen calls will be made to the port in Union Island, 32 will be made at Mayreau, 18 will be made at the Tobago Cays and three will be made at Canouan.
This year, seven ships will make calls to Vincentian ports for the first time ever.
A series of activities is also scheduled to take place in the month of November, which has been dubbed Tourism Month.
Jewelene Charles-Scott, the Tourism Education Officer said that these activities include a 'Kids' Wellness Day', 'Rural Tourism Outreach' on the Leeward and Windward sides of St Vincent, 'Dress like a Tourist Day' and a 'Faces of Tourism', which will highlight different stakeholders in the industry and the benefits of being a part of the tourism industry.