Posted on
Garifuna Bakery celebrates its 25th anniversary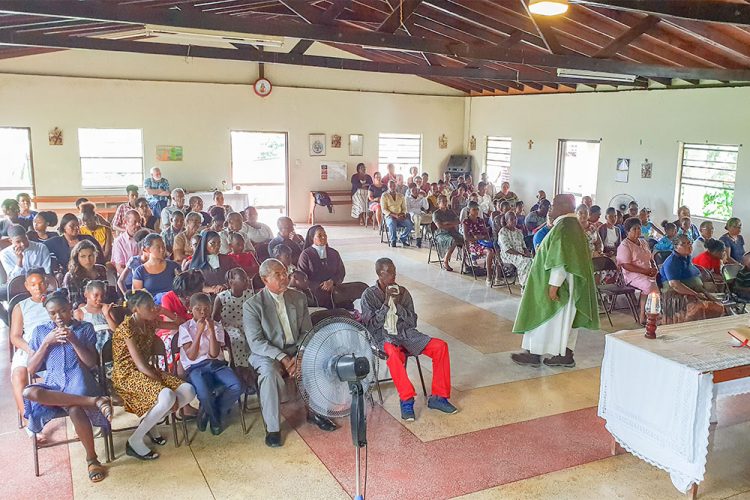 A bakery in North Windward is celebrating 25 years of existence.
A mass was held on Sunday, October 21 at the Catholic Church in Sandy Bay to celebrate the 25th year since the Garifuna Bakery opened its doors officially on July 27, 1993.
Diane Crozier, who currently oversees the operations of the bakery, said it was established as part of a mission under the then Commission for the Development of People (CDP) and leadership of the Fr Callistus St Louis.
"Its primary concern then and now was to provide fresh bread, cakes et cetera to Sandy Bay and its surrounding areas at a cost affordable to the local inhabitants," Crozier said. "In responding to such a humanitarian need it was expected that the bakery would provide economic activities within the area by providing employment opportunities for a number of persons."
The products made by the bakery include bread, cakes, sweetbread, doughboy and pudding.
And Crozier said that these products are distributed to Sandy Bay, Owia and Fancy in the North and Magum, Overland, Orange Hill and Georgetown.
She also took the opportunity to thank the workers of the bakery and all those who contributed to the bakery in the last 25 years.
Area representative, Montgomery Daniel congratulated the Garifuna Bakery for maintaining a successful business for such a long time.
"I recall very much the very day when the operation started. I believe that I'm the closest neighbour to the Garifuna bakery. And so, over the last 25 years, I have delighted myself in all of the products that Garifuna Bakery have produced and I want to thank you very much for my own sustenance with bread and cakes," Daniel said.
The area representative said that reaching the 25-year milestone is no easy task, particularly in a small community. And he expressed belief that the Garifuna Bakery may be one of the longest surviving businesses in the area.
Catholic Bishop Gerard County presented tokens of appreciation to some of the current workers of the bakery.
He said that they were fundamental to the bakery's existence and he asked workers for their continued loyalty and dedication for more years to come.