Posted on
Time for another national school repair program – Francis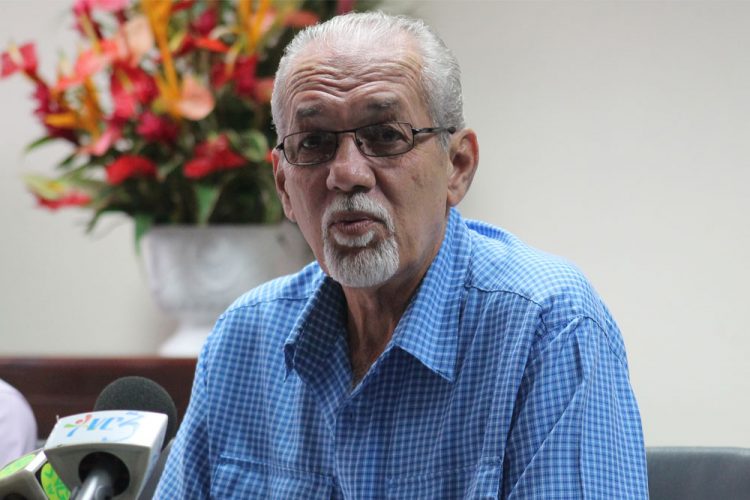 The time has come for another intense national school repair programme and efforts will be made to include such a programme in the 2019 Estimates.
"I think we have gotten to the stage where we need to repeat that very intense school repair programme we did of all 71 school plants throughout the length and breadth of St Vincent in 2001…. I will do my best to see if the ministry with that responsibility will have it into this year's Estimate for consideration for this Budget coming up in January and December," Minister of Transport and Works Julian Francis said on Tuesday night on the 'ULP Speaks' programme on Star FM.
Francis gave the commitment in the wake of reports of leaks and other hazardous conditions at several schools around the country.
Students were sent home from the Kingstown Anglican School on October 18, after problems including a leaking roof, damaged electrical outlets and broken toilets were identified. The St Vincent and the Grenadines Teachers Union (SVGTU) had advised its teachers to "withdraw their services, with immediate effect, due to deplorable working conditions" at the school.
On Monday, October 22, the SVGTU in a release said "Since we highlighted the issues, the National Executive of the SVGTU visited the school to assess the situation and found that: seven new toilets were installed; the damaged electrical outlets were replaced; and the leaking roof was repaired.
"The Executive appreciates that the actions might only be stopgap measures, and look forward to more comprehensive repairs at the school."
But there are other schools in a similar state of disrepair. At the St Vincent Grammar School there are leaky roofs, water running out of electrical fixtures and fittings, poor drainage, bat droppings, leaking roofs, pools of water settled in classrooms and corridors, water seeping through the roof and floors in the information technology laboratory.
Some work was done at the St Vincent Grammar School during the summer vacation, the minister said.
But the major problem there are the broken glass louvres and while efforts are being made to replace them with aluminium blade windows, the local manufacturer has a significant backlog of orders, he said.
Similar problems exist at other schools including the C. W. Prescod Primary School.
Minister Francis said although repairs were done to schools during the summer, all of the $1.4 million budgeted for the exercise was not spent. "All of it was not done and pieces are going on here and there, and we will eventually get them done. But there is still more to be done on the matter of school repairs," he said.
In 2001, a nationwide school repair program involving roofing, ceiling, plumbing, electrical and other renovations took place at 71 schools. The program was part of a $5.5 million one-year Stabex programme.