Posted on
OECS to establish a diplomatic presence in Africa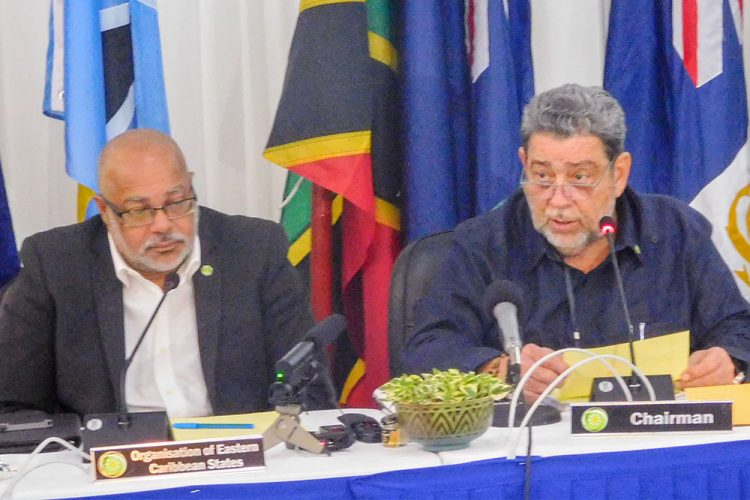 Eastern Caribbean States will soon have a strong diplomatic presence on the world's second largest continent, Africa.
This decision was made on Tuesday, during the 66th meeting of the OECS Authority, which took place in St Vincent and the Grenadines at Beachcombers Hotel.
"This is a matter which is long overdue and it's a full aggressive thrust in Africa. It's the country from which most of the people of the Caribbean hail in terms of their parentage, ancestry and of course, Africa is a big, untapped market," Prime Minister Dr Ralph Gonsalves, who is the current chairman of the Authority, said during a press conference.
Gonsalves said it is the intention to have non-resident ambassadors in several African countries including Nigeria, South Africa, Egypt and Algeria.
He also said that a decision was made to establish an embassy in the Kingdom of Morocco and to have OECS representation in Ethiopia and at the African Union, which is in Addis Ababa in Ethiopia.
Other joint missions outside of Africa was also on the agenda for Tuesday's meeting.
And the Chairman told media that a decision was made for a joint diplomatic mission to be reopened in Canada.
"There was a mission in Ottawa but the view was that the mission was not delivering the requisite benefits to the countries," Gonsalves explained.
He said most, if not all, OECS countries have representation in Toronto, Canada in the form of consular officers.
But the states were going to have a permanent mission in Ottawa once more.
Gonsalves said that he will also be consulting with the prime minister of Barbados, Mia Mottley and the director general of the OECS, Didacus Jules "to see if this is one of the areas Barbados may be interested in us doing representation together; the OECS and Barbados" .