Posted on
Zacary James to sing theme song for new Netflix series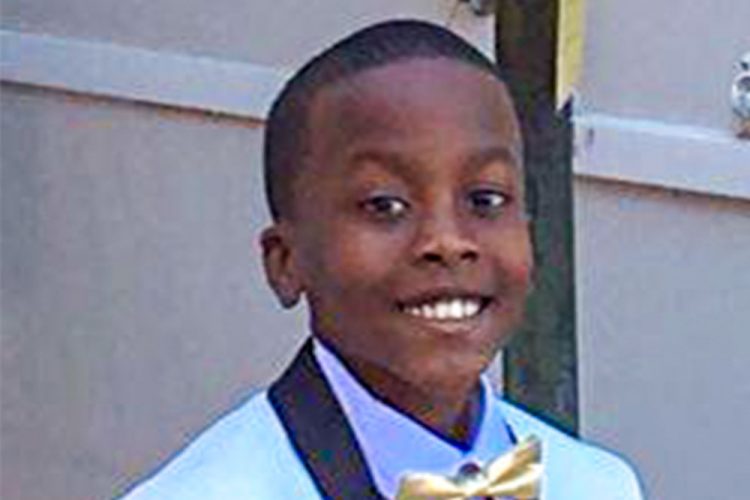 The lead singer of the dynamic musical trio with Vincentian roots, known as 'the Melisizwe brothers', has been chosen to sing the theme song of a new Netflix series.
Another win will be added to the already impressive presence that the three brothers, Zacary, Marc and Seth James, have gained in the music scene.
It was announced through a video on their official Facebook page last Saturday, that the youngest of the brothers, Zacary, 11 years old, is singing the theme song, for the animated family series, "Motown Magic." The 11-year-old, in the video announcement, is featured singing the Jackson 5 song passionately in a studio booth, as he comments, "I really love listening to Motown because it just touches my heart a lot."
"Motown Magic" follows a young boy who brings the street art in Motown to life, with each episode being inspired by a song from Motown records. Smokey Robinson is the Executive Music Producer for the upcoming show. "Motown Magic," and Zacary singing "ABC" by the Jackson 5, will both air this November 20.
The three musical brothers, Seth who plays the keyboard, Marc on the guitar, and Zacary on the vocal chords, are all from Edmonton in Canada, but born to Vincentian parents Sherry and Mark James. From the moment that their cover of "I'll be there" exploded in 2016, the three have been compared to the Jackson 5, which also happens to be the group that inspired the formation of the band.
Since then, the brothers have performed on the Ellen Show, travelled all over for performances and tours, sang at Times Square in New York for the New Year, and have won the amateur section of Steve Harvey's 'Showtime at the Apollo: Christmas Special,' in 2017.
The James' brothers, or professionally, the Melisizwe brothers, are known to be patriotic, mentioning St Vincent and the Grenadines (SVG) during their appearance on the Ellen Show, and releasing a music video titled "Welcome to St Vincent and the Grenadines," in 2016.