Posted on
Security guard and former rugby player publishes another book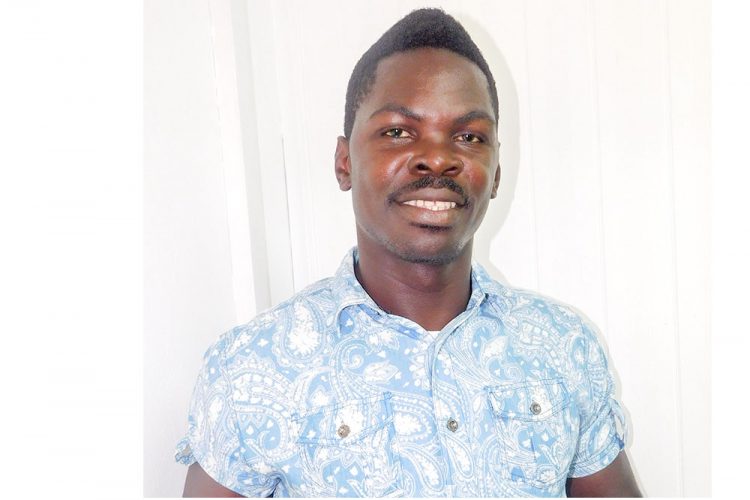 KIMRAN BARNUM, a security guard and former rugby player, has used lessons taught to him by his grandmother as the basis of his second book.
And he is hoping that those lessons can inspire others like they inspired him.
Barnum's new book, "Whatever picture you paint on the wall, stays on the wall," is a story based on his real-life experiences of growing up with his grandmother in South Rivers.
"The true value of life is that my grandmother taught me well. The basic principles and values of life and I want to say thanks to all parents who have actually supported their children or child in whatever way they can," the Green Hill resident told SEARCHLIGHT on Tuesday.
The writer said that his years at secondary school were some of the toughest for several reasons; one of the facets of his life that he shares in his book.
And his grandmother, who died over a decade ago, helped him to get through those tough times.
"Once you ugly or not good looking in people's face, then they tend to say things out of the way that would actually cause you to be depressed. There's a part inside where I actually share with my grandmother," Barnum said.
"This is my way of showing my community that there's a lot of people who have the ideas and the capability of achieving and I want to show them, that don't leave or pass on because the richest place on earth is the cemetery because a lot of people who have ideas leave with it."
Barnum hopes that his new book will help persons to believe in themselves and their ability to achieve something in life rather than wasting whatever skills they possess.
"Whatever picture you paint on the wall, stays on the wall" is available in paperback and may be bought for EC$25 at Diamond Girl Cosmetic Store, where Barnum works.
It is also available on Amazon in Kindle format.
Barnum released his first book, "St Vincent Rugby" earlier this year. It may also be found on Amazon. And he said that he is currently working on a romance novel, to be released in the future.