Posted on
47 students receive National Awards for 2017-18 academic year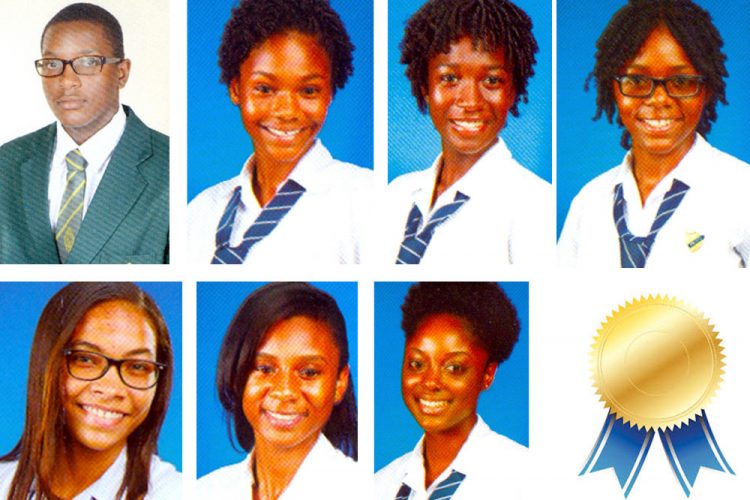 Forty-seven students have received National Awards for the 2017/2018 academic year, an increase of more than 60 per cent over last year.
Prime Minister Dr Ralph Gonsalves was speaking at a press conference on Tuesday when he announced that 17 persons received national scholarship awards, seven received exhibition awards and eight received bursary awards.
National scholarship recipients are entitled to a five-year university scholarship. These persons are Gerard Porter, Marselena Melville, Sharece Antrobus, Alron Harry, Shikana Browne, Natasha Hypolite, Alexee Providence, Ulrika Sutherland, Aidon Trotman, Geran Maule, Aaron Weekes, Lyndsay Dowers, Aaliyah John, Kristel Tash, Akil Augustus, Jose-Anne Carrington and Jessica Prescott.
Gerard Porter was also awarded the Prime Minister's Award, which consists of $10,000 and a gold medal.
Exhibition award recipients are entitled to a three-year university scholarship. This year's recipients are Emman David Wilkins, Keithryl Miller, Jodiche Powers, Xaria Young, Caran Gordon, Cheyenne London and Shonte Ryan.
This year's bursary recipients are Mikhail Browne, Al-Zidani Clarke, Rayon James, Carmold Murray, Ruth Ollivierre, Nikolas Sylvester, Tiany Sam and Jayone Tucker.
These awards were given on the basis of students' results in the Caribbean Examinations Council CAPE examinations.
The prime minister also said that an additional 15 awards, including two exhibition scholarships, 12 bursaries and a special award, were given to students who performed exceptionally well in their associates degree programmes.
Roeka Burke and Zariann Ollivierre received those exhibition awards.
Troy Eustace, who was one of the valedictorians at this year's St Vincent and the Grenadines Community College graduation, did not meet the age criterion for a national award.
But Gonsalves said he has received a special award in education, for a scholarship for a maximum of three years, because of his exceptional performance in the associates degree programme.
Bursary recipients in the associates degree programme are Adaeze Stephen, Natalia Ollivierre, Azaria White, Maurika Craigg, Rafique Dickie, Shanika Jackson, Resabel Chambers-Cozier, Ackelia Cornwall, Reba Cozier, Tonya Burgin, Gabriel Glawgow and Wennique Williams.
"This number 47 is extraordinary. There never used to be national exhibitions or bursaries awarded. When we came to office, there were only four…" he said. "For the students who are still at the community college, I tell them all the time, you do better. I will find the money to even give more and the students have been responding to this call. When they do very well, we keep our part of the bargain. This is really extraordinary."