Posted on
PM Gonsalves makes call for businesses from both ROC and PRC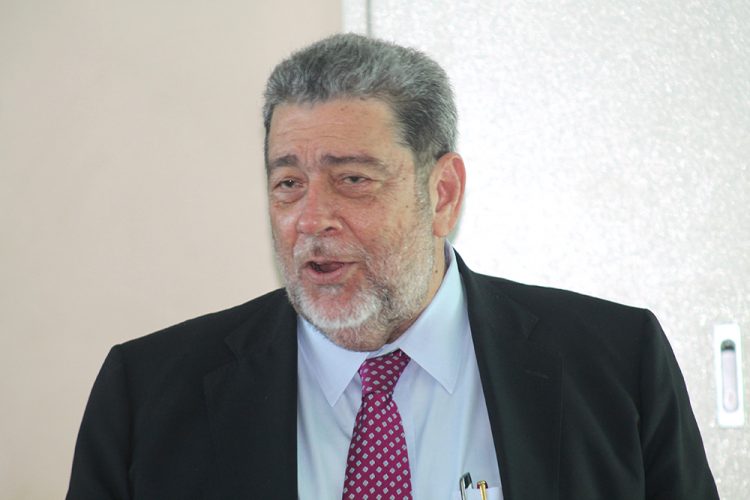 Prime Minister Dr Ralph Gonsalves has made a call for businesses from both the Republic of China on Taiwan (ROC) and the People's Republic of China (PRC) to set up shop in St Vincent and the Grenadines (SVG).
Last week Monday, he said this country has decided to have diplomatic relations with the ROC but that does not mean that we must be enemies with the PRC.
"St Vincent and the Grenadines and this government is not getting into the business of bashing China because the same way you can't ignore 23 million [people in ROC] it would not make sense to ignore 1.3/1.4 billion [people in the PRC]. I'm talking principle, reality and pragmatism," Gonsalves told a gathering at the Methodist Church Hall on October 8 where a reception was being held in celebration of the 107th National Day of the ROC.
The ROC and the PRC have trade and investment relationships and the Prime Minister said he would like to see both countries invest in SVG in the areas of hotel and restaurant development as there are a few Asian restaurants here, "some good, some not so good".
"It would be wonderful if they can get involved in hotel development and a beautiful Chinese restaurant," said the Prime Minister.
Gonsalves said celebrating the ROC's anniversary does not stop him from stating that SVG has engagements with the PRC even though we have had diplomatic relations with the ROC since 1981.
Because of the One China Policy, we cannot have diplomatic relations with both the ROC and PRC.
The Prime Minister said our relations have been strong with Taiwan and are growing stronger and the people of SVG overwhelmingly support these relations and they do not want them broken.
"It is not that we are speaking anything against the People's Republic of China. It is because the people of SVG, as a small country, have established these relations and they find them good, sound, within their interests while at the same time interfacing in a number of practical ways with the People's Republic of China…"
The Prime Minister said what persons will remember most is the ROC's contribution to the Education Revolution.
"There are people saying break relations, but I am ready for that debate in 2020 when we face the people of SVG in our usual five year examinations…and what you have gotten from me here is a short snippet of what I would say, so I ask those who are so intended to walk back," said Gonsalves.