Posted on
King Fish Bar & Restaurant opens its doors to customers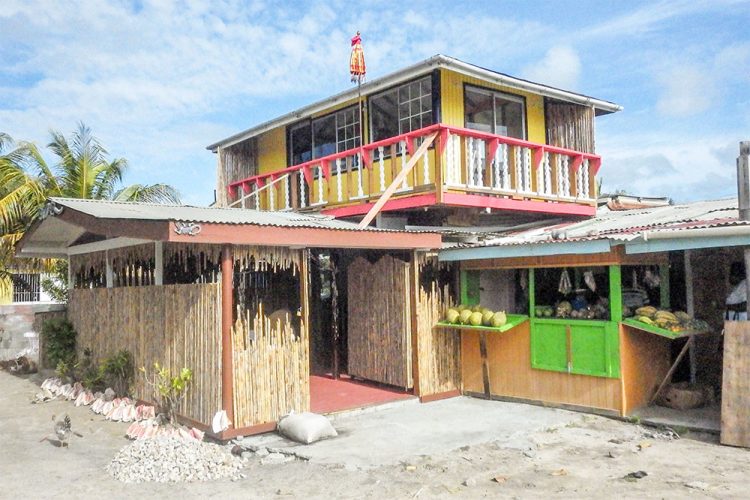 'The Famous King Fish Bar & Restaurant' located in Clifton Union Island, opened its doors to the public last Friday, offering a menu of mouth watering local and international dishes to its patrons.
The family business is being operated by Caroline and Aolani (pronounced O-Lani) Ashton, a mother and daughter combination.
The restaurant is located directly in front of the Clifton jetty at the same location where another restaurant operated successfully for many years.
The new restaurant has a new style and décor, using 'roseau' to give the dining area a unique Caribbean look, which is pleasant to the eyes as well as providing a relaxed atmosphere to dine.
According to manager Caroline Ashton, the restaurant will be able to seat about 40 persons and will be open from 7 am, offering daily breakfast until the last customer leaves Monday to Saturday and after midday on Sundays unless special requests are made.
The menu will be loaded with creole dishes; three types of burgers including fish, conch and veggie; the salads to accompany the main meals will include avocado salad and Greek salad; a variety of pasta dishes with their speciality being beef, fish and conch roti.
Upstairs the same building another family member will be operating an ice cream parlour and wine shop, to complement patrons' fine dining experience, or just to satisfy their 'sweet tooth'.
'The Famous King Fish Bar & Restaurant' will also offer free wifi service so that among other things, patrons can post photos of their well presented meals, before savoring the tasty cooking.
At the time of writing, just a few finishing touches were left to be done, including the sign board.
The business will also have a Facebook presence with Whatsapp contact being 784 532 3317.