Posted on
SVG lifts USD exchange restrictions on T&T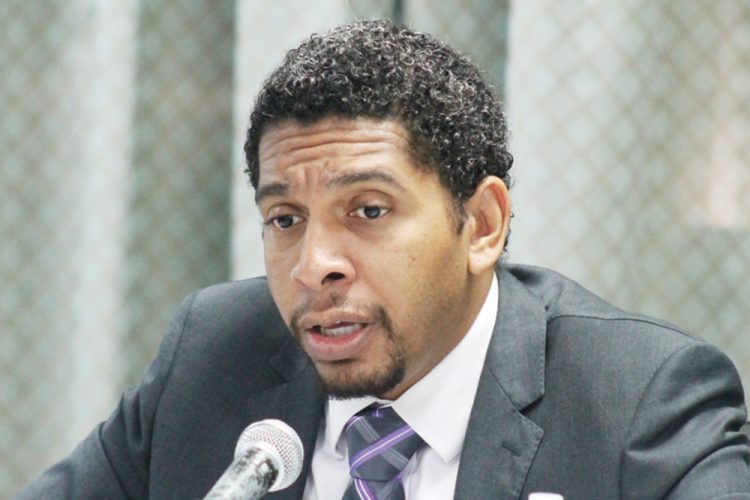 The Ministry of Finance has lifted the restrictions which had been imposed on the payment of invoices from Trinidad and Tobago (T&T) in United States dollars (USD).
Minister of Finance Camillo Gonsalves announced last week that the Government will no longer enforce certain provisions of the Exchange Control Act with regard to payments in USD from St Vincent and the Grenadines (SVG) to T&T.
The Exchange Control Act regulates foreign currency transactions and earlier this year, on March 1, Gonsalves enforced this Act between SVG and T&T, which meant that persons who wished to pay invoices from T & T in US dollars were required to seek permission from the Ministry of Finance and applications were not always approved.
The Act was enforced to protest the fact that Vincentian traffickers have, for some time now, been unable to repatriate their funds from T&T and the fact that the T&T government was not addressing the issue.
Gonsalves said the local restriction on trade in US dollars created some challenges because many businesses in T&T do not want to trade in their local currency because of the exchange rate and various other issues.
"I thank the business sector for their patriotism because there were incidences where to buy something in USD was 7 per cent cheaper than to buy it in Trinidad dollars and we were telling them they had to use TT dollars and they could have passed those costs on to the consumers," said Gonsalves who singled out Massy Stores, Facey Trading and General Hardware for their co-operation.
He said the action by SVG got the attention of the Central Bank of Trinidad and Tobago and the Eastern Caribbean Central Bank (ECCB) and a meeting was held in Grenada on July 27 to discuss the issue.
The Finance Minister said that the ECCB and the Central Bank of T&T are exploring options to address the difficulties with foreign exchange being experienced by traffickers in agricultural produce.
"We got their attention…because of this, they have reached a tentative deal on how we are going to settle this matter without placing the burden of currency control on businesses in St Vincent and the Grenadines," said Gonsalves.
He however noted that while the matter is not fully rectified, he is confident that it will soon be.
In the past, to get around the T&T foreign exchange controls, after selling their agricultural produce, traffickers would buy goods in T&T dollars and import them into SVG to sell them. This method allowed them to recoup their money.
But on January 1, 2016, the Customs Department of SVG implemented Article 164 of the Revised Treaty of Chaguaramas, which places a 70 per cent tariff on wheat or meslin flour, aerated beverages, beers, stouts, aerated waters and other types of waters that originate in More Developed Countries (MDCs) inside CARICOM.
This tariff drove up the cost of imported goods from Trinidad, making it harder for traffickers to sell these goods on the local market.