Posted on
ECGC Quality Assurance Officer receives Silver Medal award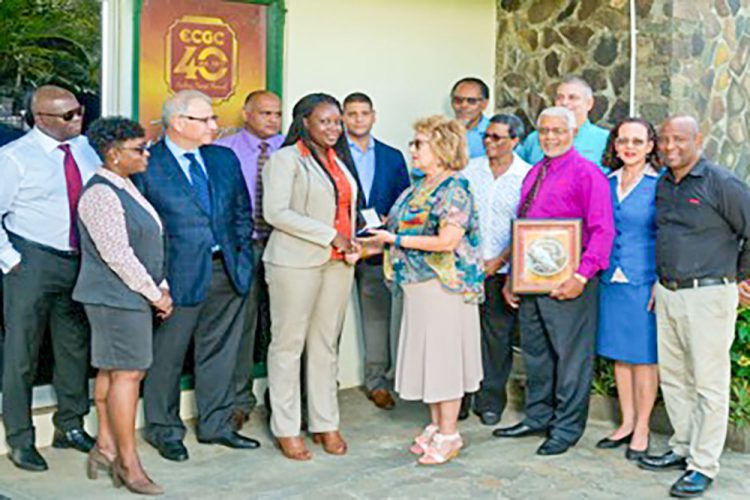 Quality Assurance Officer at the East Caribbean Group of Companies (ECGC) Lanel Black has been awarded the Silver Medal for Nabim's (National Association of British and Irish Flour Miller) Advanced Certificate.
Among worldwide participation, Black earned this sterling achievement through her outstanding performance, having gained six distinctions and one credit from the seven module course which includes Milling Performance and Management, Wheat Treatment, LAB practices among others. She is the first Vincentian and the first Caribbean national to achieved this award.
ECGC has, for over three decades, engaged the services of Nabim to train its milling staff and has for more than 20 years been an examination centre for Nabim.
Black, a former graduate of the St. Joseph's Convent Marriaqua and who has a bachelor of science degree in Mathematics and Chemistry with honours from the University of the West Indies, has attributed her success to being intrinsically motivated bolstered by the support of her mentors and colleagues.
As a result of receiving the Silver Award, Black aspires to attain the coveted Gold Award, which requires her to write a thesis on a subject of importance to the modern flour milling industry. Her focus will be on Process Control and Lean Manufacturing; she is expected to complete this within a six-month period.
ECGC is pleased to have in its employ a woman of outstanding intelligence who has shed light on the exemplary ability of not just Vincentian but Caribbean people within the Flour milling industry. As an employer of choice, ECGC demonstrates its support in assisting employees like Black in their education.