Posted on
Vincentians in for a treat with Indekayak extravaganza at Buccament Bay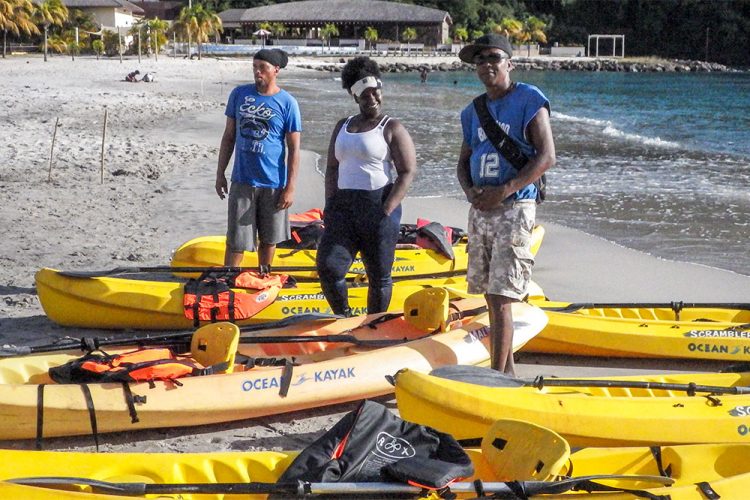 What would appear to be quite a mouthful, 'Indekayak' is the shortened version of 'Independence Kayak' extravaganza, a water sporting event to be staged by a group of entrepreneurs called Water Sports Fanatics-SVG (WSF-SVG), this group having been formed in May of this year.
According to Denise Ashton, co-ordinator of the group, the 'Indekayak' water sporting event will take place on Independence Day, Saturday, October 27 at Buccament Bay, beginning at 10:00 AM.
Besides kayak racing in all categories, there will be swimming races, beach races, tug-o-war, and other on shore events to keep patrons entertained. Prizes will be awarded to winners in all categories.
Ashton is being assisted by kayak instructors Joey 'Southie' Maule and Frederick Joseph who will be managing the water sporting activities. Members from the Rainbow Radio League will be providing safety communications for the water sporting events on Independence Day.
Food and drinks will be on sale including the national dish, (once jack fish is available). This will be the first major public sporting event by WSF-SVG and the general public is invited to give the organizers full support. Kayaking is one of the fastest growing water sports, is easy to learn, safe and provides great exercise.
So on Independence Day all roads lead to 'Buccama Bay'.
Report submitted by : Donald De Riggs