Posted on
mvaa student wins September Bible Quiz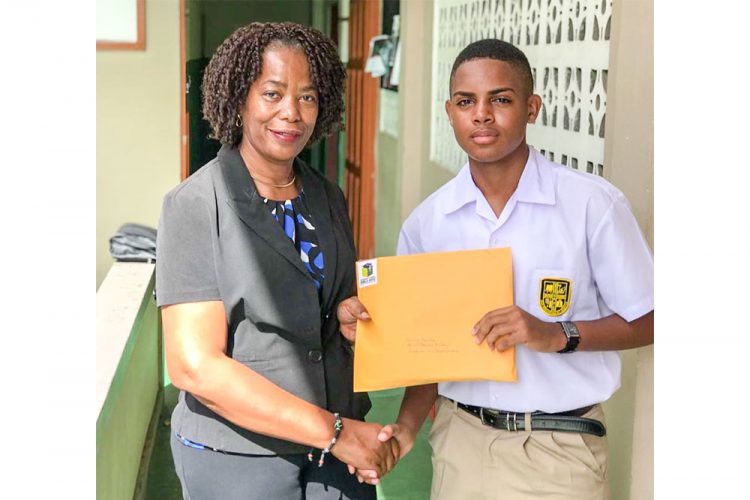 Dorion Bacchus of the Mountain View Adventist Academy received his prize for winning the September edition of the Secondary School Bible Quiz from Janelle Jack on Monday, October 8 at the school's assembly.
Dorion was one of two students celebrating his birthday. His prize included a copy of the book 'The Journey: Destined for Greatness' by Dr Julian S Ferdinand; $200; an Acute Cosmetic voucher valued at $200 and a Jujube $100 voucher.
An outline of the quiz was given and monthly participation encouraged. 
Recent graduates who participated 10 or more times in the quiz are invited to apply for the Distinguished Graduate Award 2018. 
Applications must be sent via email to Quiz@ssbq.org; the deadline for doing so is October 19.  The student with the best CSEC results will win the annual award.  www.ssbq.org.