Posted on
Two rewarded in Brewery Back to School Vitamalt promotion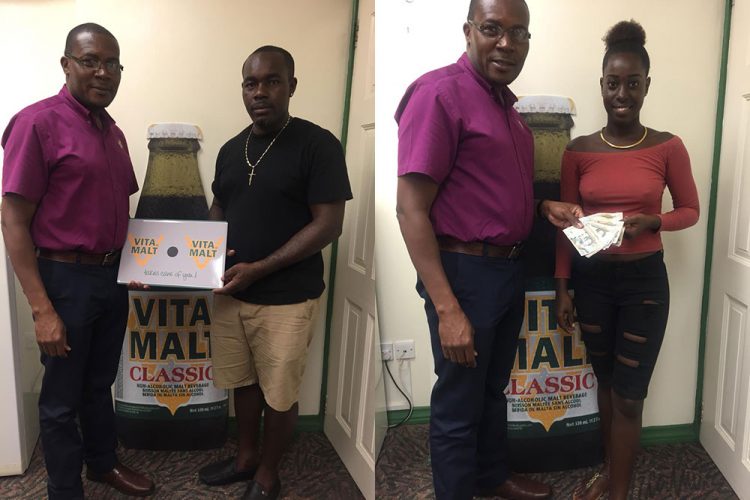 Two persons have been rewarded in the St Vincent Brewery Limited's Vitamalt Back to School promotion.
On September 27, marketing co-ordinator at the brewery, Kelvin Franklyn handed over EC$1500 to Nickisha Peters, the scholarship winner and Wendell Richardson who won himself a Dell Laptop.
The Vitamalt Back to School promotion, which ran from August 13 to September 24, saw persons winning prizes when they looked under their Vitamalt crowns.
Other prizes included Vitamalt six packs, bus vouchers of EC$100 cash and backpacks with pens, rulers, erasers and sharpeners.
Franklyn said the promotion was designed to ease some of the burdens parents face as Vitamalt and the Brewery provide assistance in the communities where their products are sold.