Posted on
Government tells Flow to get Broadband service in order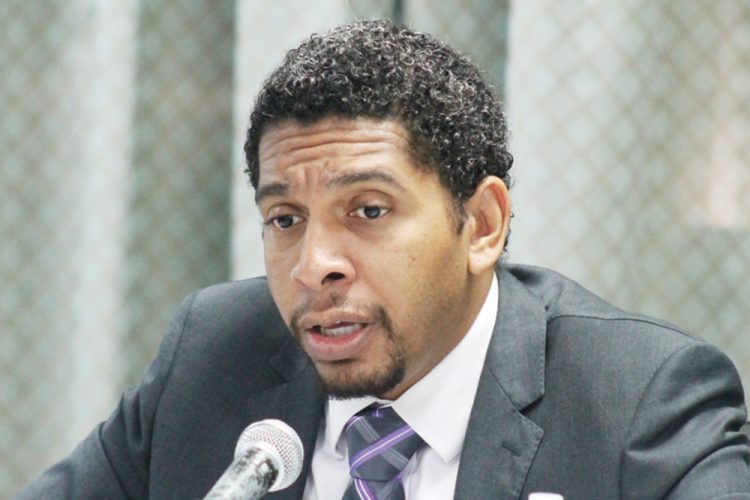 Government has withheld a license applied for by telecommunications company FLOW until the broadband service provided by that company improves.
"We have not given them a new license they have asked for because we have not seen that they have justified a new license. There is some spectrum they want for mobile phone, but we have not given them that spectrum until they sort out some of these problems," Minister of Telecommunications Camillo Gonsalves told a press briefing last Monday at Cabinet Room.
Describing Flow's service as "overpriced, under powered and unreliable," Gonsalves added that ECTEL has also approved a Bill that will allow the government to penalize telecommunications companies for bad service.
"We don't have the legislation at this point to punish them for bad performance. We can only cajole them and maybe not give them a duty-free concession or maybe withhold a license and hopefully we will have more options to get some results," said Gonsalves.
He urged consumers to share data on FLOW services with the NTRC and the Ministry of Telecommunications, so they will have the actual data to act on and not just a person saying, "I don't like my Internet".
Gonsalves said that while there are more people with cable today than in the last three years and FLOW's Country Manager Wayne Hull should be given an award, the service being provided by the telecommunications company is overpriced, under powered and unreliable and that is unacceptable.
"I mean the numbers are skyrocketing but they have not invested a dollar in upgrading the network to deal with heavier traffic, so they have more and more people on the heavier network which was not the most robust network to begin with," Gonsalves stated.
He said recent upgrades done by FLOW cost the company about EC$1 million but the problem seems to not have been addressed.
The Minister said that in SVG, before the upgrade, FLOW had a number that they consider an acceptable number of "drops" and in SVG, that was exceeded by a factor of seven and they have since claimed the recent upgrade to their hybrid fibre coaxial network broadband service has fixed the issues.
Gonsalves said that it is hard to tell at this point if the service has improved because of the weather, but he has instructed the National Telecommunications Regulatory Commission (NTRC) to gather
data and they are doing this.
"They are claiming that with this equipment the number of drops they were experiencing would be back down and I have heard that before," the Minister said while adding," legislatively we intend to take action if there is not an appreciable improvement".
He said FLOW has changed hands repeatedly and as these changes take place, it seems as if this country becomes less and less significant, so investment here has become less of a priority.