Posted on
Family home burnt to the ground at Mesopotamia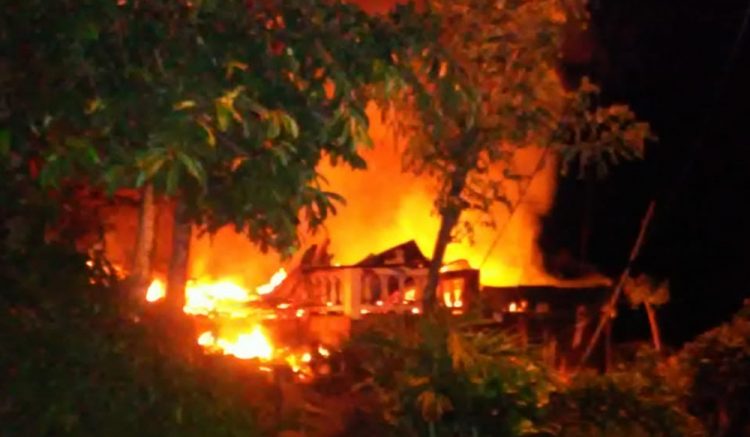 A family of six has been left homeless after their home at Sayers, Mesopotamia was razed to the ground early Thursday.
The two-storey wooden house was occupied by sisters, Laverne and Andrea Caine, their three children and a six-month old grandchild.
It is believed that the fire started sometime between 1:30 a.m. and 2:00 a.m.
At the time of the incident, six friends of one of the residents were reportedly sleeping in the upper floor of the house, where there were three bedrooms.
One of the persons who was in the house at the time of the fire said they were asleep when they started hearing popping sounds. The individual also said that the fire was first seen coming from one of the bedrooms on the upper floor.
The resident also said that the fire engulfed the house so quickly, they were not able to salvage any personal belongings.
Everyone in the house at the time escaped unharmed.