Posted on
Edinboro woman cries out for justice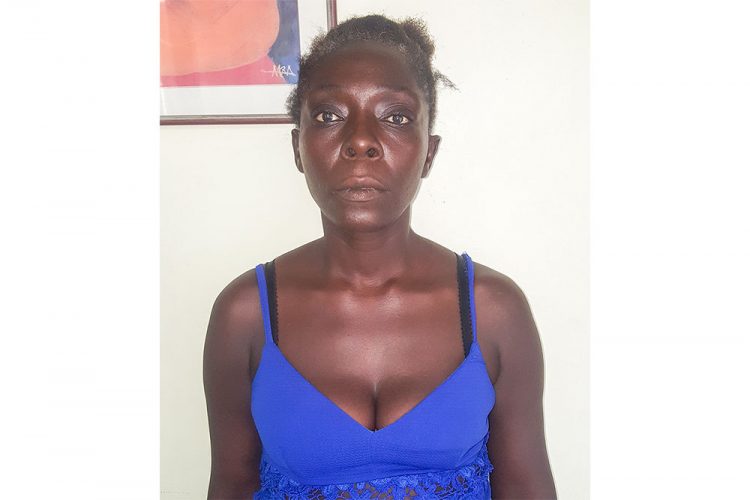 Violet Prince, a woman who had a near death experience when she was knocked unconscious from a blow to the head with half of a concrete brick is crying out for justice.
Prince said she was hit in her head during an altercation with two brothers whom she knows very well. She was struck while plying her trade in Kingstown last February on a date she cannot recall.
The Edinboro resident, who is originally from Rose Hall turned up at SEARCHLIGHT's office in tears on Monday. She said she wanted her story told as in her opinion the justice system has failed her.
According to the distraught woman, she was involved in an argument that turned physical with a man who she says was making it a habit of "interfering" with her 14-year-old daughter, calling her whore, among other things.
She said on the day she was struck, her daughter complained that the man had cursed her once again and she would like him warned.
Prince said she went to the man calmly and told him to desist from insulting her child, but the man became annoyed and angry.
She said he left and came back with his brother, who struck her in the face causing her to feel dizzy after which the man hit her on the left side of her face with half of a concrete block.
"I woke up in hospital and I got stitches," explained Prince who noted that while at hospital she felt as though she was going to die as she was throwing up blood.
She said she spent four weeks in the hospital.
When she eventually left the hospital, Prince said she filed a report with the police, but it was only after she pressed them that they charged the man.
Prince showed a summons issued on July 18 telling her to come to court on July 24. The summons also stated that Darnel Patrick of Layou was charged with wounding her and he too was expected in court on July 24.
There was a full trial and on September 4, Patrick was found not guilty at the Kingstown Magistrate's Court.
"I am not satisfied. I don't feel good about it. I could not walk; pastors and thing come there and pray for me. I could have died. I used to have to hold somebody hand to walk and only God alone knows," said the hurt woman.
"I am not happy about this. I can't get justice. This is not fair," Prince said through tears while showing scars from the incident.