Posted on
RSVGPF Firefighter awarded master's degree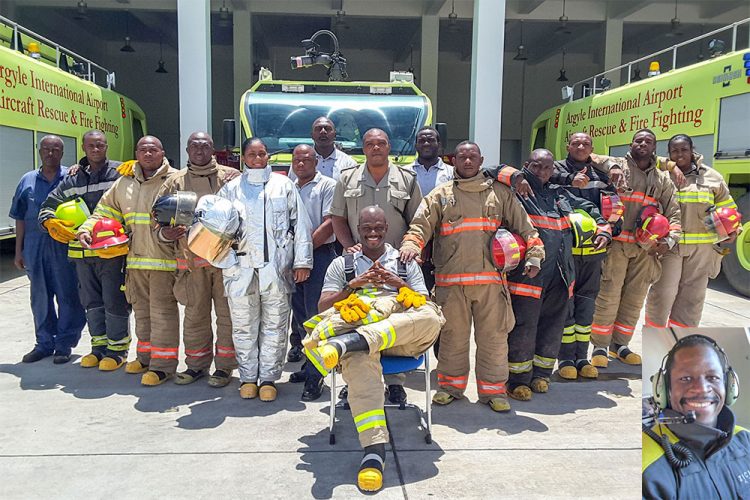 Michael J.A. Bess, a station sergeant in the Royal St Vincent and the Grenadines Police Force (RSVGPF) has successfully completed his masters degree in Occupational and Environmental Safety and Health from the University of the West Indies (St Augustine Campus), which was conferred to him on August 14, 2018.
Station Sergeant Bess, who has over 13 years firefighting and fire service management experience, is reportedly the first firefighter to achieve this academic level in the history of the fire department.
A resident of Green Hill, Bess was born and raised in Hollywood, Redemption Sharpes.
He has received professional training in several areas of critical importance to the SVG Fire Service and the Ministry of National Security.
Bess is also recognized as the first Vincentian to ever be conferred a master's degree in the study of Occupational and Environmental Safety and Health.
Some of station sergeant Bess' previous achievements include a bachelor's degree in Business Administration (CIC), an international certificate in Fire and Disaster Management (JICA), a certificate in Disaster Management (CSU), as well as several international certifications awarded from internationally recognized organizations such as the Pan American Health Organization, (PAHO), Red Cross and FEMA.
A humbled Bess first thanked God for steering him to a successful end of his programme. He thanked his Family and friends for their continued support while singling out his mother, Yvette Bess whom he dedicated his success to and his wife, Jessica Bess for her unwavering support.
The station sergeant also extended thanks to the personnel at the Fire Department who participated in his research and further extended gratitude to former commissioner of police Michael Charles; present commissioner of police Colin John, and the rank and file of the police organization.
Station Sergeant Bess is an exemplary fire-fighter/police officer who leads by example and encourages his fellow officers to "never give up on worthwhile dreams, but push forward conquering despite the odds against you".
Commissioner of Police Colin John, fire chief Joel James, the rank and file of the RSVGPF congratulate Bess on his achievement and wish him continued success as he serves the RSVGPF and most importantly the people of SVG.