Posted on
PM Gonsalves attends 73rd session of the UN in NY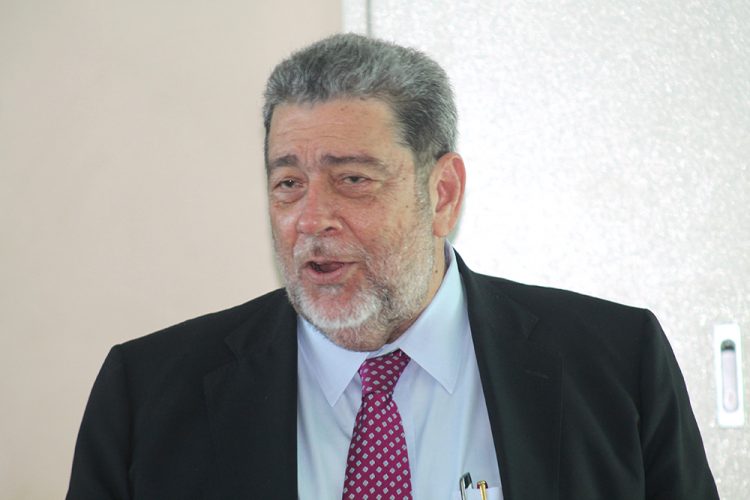 Prime Minister Dr Ralph Gonsalves is in New York to attend the 73rd session of the United Nations (UN) General Assembly and other high level meetings.
Speaking on We FM on Wednesday, Gonsalves said he will spend eight working days at the UN where he will have several engagements including a luncheon today, Friday, with ambassadors from Latin America and the Caribbean.
He said he will be pushing this country's agenda to become one of the smallest countries to become a non-permanent member of the UN Security Council. Elections for the Security Council seat will be held in June 2019.
While at the UN, the Prime Minister will also deliver several speeches including on the issue of non-communicable diseases (NCDs) and what progress SVG has made in combating NCDs in the last 10 years. Gonsalves will also speak at the Nelson Mandela Peace Summit on September 24 and again at the UN General assembly.
On the Prime Minister's team at the UN is deputy prime minister and minister of foreign affairs Sir Louis Straker, while minister of health Luke Browne, who is in Washington at a Pan American Health Organisation (PAHO) event will join the Prime Minister at the UN for the NCD discussion.
Minister of Finance Camillo Gonsalves, who is currently in Taiwan on State business will also join the team at the UN on his way back from Taiwan and so too will deputy speaker of the House of Assembly Carlos James who will be in New York on personal business.