Posted on
Generation Next presents bursaries to 33 students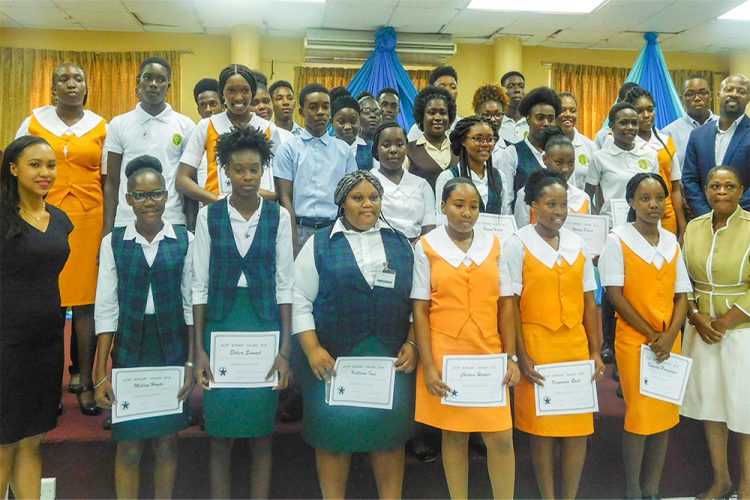 One local organization geared towards youth development has given bursaries to 33 students of the St Vincent and the Grenadines Community College (SVGCC).
Generation Next, an organization which was founded by Senator Carlos James held its Access to College Education Programme (ACEP) bursary award ceremony on Tuesday at the Kingstown Methodist Church Hall.
James, in his remarks, said that the recipients were the future of St Vincent and the Grenadines (SVG) and they should be given the opportunity to make a difference and valuable contributions to their country.
"I don't just see students, I see the future of St Vincent and the Grenadines before my eyes. I see the many budding medical doctors, agronomists, police officers, lawyers," he said.
The senator noted that there were many more people with university degrees now than there were several years ago.
And he foresees that there will be at least one university graduate per household in St Vincent and the Grenadines by 2025.
While the organization was started in the North Leeward area, James said that some recipients of bursaries this year come from various communities across the island.
Senator Deborah Charles, the parliamentary secretary at the Ministry of Education, while delivering brief remarks, encouraged students to work hard and smart in their academic endeavours.
"Students who are achieving, we need to give them all of the help that they need so that they can excel," Charles said. "I am happy this afternoon that 33 of you are being rewarded for the work you have been doing in your educational pursuits. I'm asking you to stay dedicated and committed to your task."
Charles noted that in recent times, a number of crimes have been committed by younger people. She said that people tend to forget about the other end of the spectrum where others are excelling in their various fields.
And she said that the event was a good opportunity to give prominence to the young people doing just that, so that the rest of the world can be made aware and persons in the community will be encouraged to see how they can help the younger generation to excel.
The bursary awards were made possible through a fundraiser held by Generation Next in August. Donors also came on board to support the initiative. These included Bertille "Silky" Da Silva, owner and managing director of Star Garage Ltd and Lori Francis-Williams of Cloud 9.