Posted on
Flow completes upgrade of broadband network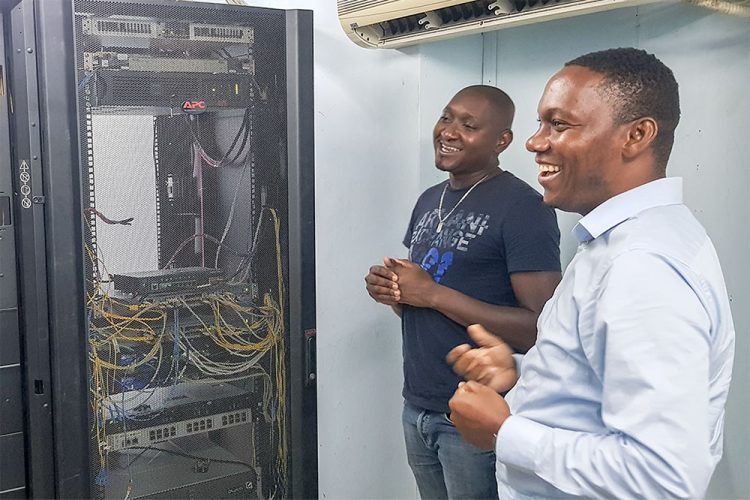 Telecommunications giant FLOW has announced its latest network upgrade to date, to the Arris E6000 CMTS system.
The $1.3 million upgrade, which was completed on September 12, aims to improve the capacity of the core hybrid fiber-coaxial (HFC) broadband network by 50 per cent which should eliminate network congestion.
Wayne Hull, country manager of Flow welcomed the upgrade, which began in February this year. He said the upgrade extends the network capacity so the company can better serve customers who will be able to get greater broadband speed and more value for money.
According to Hull, Flow seeks to give its customers a better experience and be satisfied with the services they are paying for. He added that it is extremely important that the company stands true to the commitment made to Vincentians; which are to transform the quality of their services, invest heavily in the network and offer a world class telecommunication service to the nation. He assured that these continue to be main objectives of the Flow team.
Network Operations Manager, Marlon Bibby highly praised the network upgrade, explaining that it is a turning point for the company. He said the upgrade also allows for network stability which would ensure that every customer receives stabilized speeds.
Bibby said the upgrade has long been anticipated; he noted that the company is moving towards a new era of technology.
Customer Experience Manager Duane Samuel is confident that customers would now have a better service experience. He said his customer experience team is ready to follow up with the company's many customers to ensure that they recognize the change.
He also said the customer experience team is always available to assist customers if challenges arise. Samuel further urged that customers should not hesitate to call the help desk at toll free number 1-800-804-2994 for assistance.
The country manager said in addition to the Arris E6000 CMTS network upgrade, heavy focus is being given to the upgrade of the microwave radio system in the Grenadines.
He assured that in the coming months, the northern Grenadine islands should see upgraded speeds and further emphasized that they would have the capacity to offer service up to 100 Mb to homes in the Grenadines. Hull said there will also be upgrades to the mobile network as well as network expansion to the green field communities across SVG.