Posted on
12 participants complete fashion summer course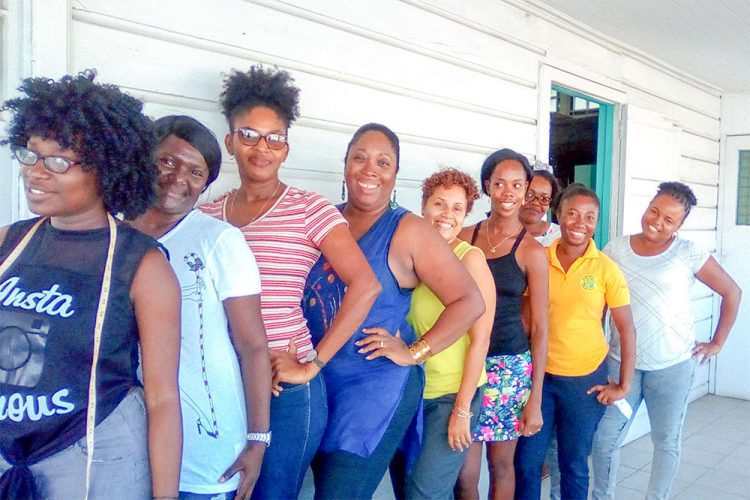 Twelve Persons have completed a five-week course in fashion conducted by Vincentian fashion designer Kimya Glasgow.
The course, which ran from July 30 to August 31 drew participants from diverse backgrounds including sewing hobbyists, seamstresses, recent graduates, unemployed persons and persons already in the garment sector, looking to improve skills and knowledge;
Glasgow stated that she felt that she had met her prime objective of empowering and educating participants on the fashion industry and to further entrepreneurship and employment opportunities, especially for youth and women.
She stated that, "We have many capable and talented persons in St Vincent & the Grenadines, so it is important that they are trained to international standards if we are to develop a sustainable and internationally-competitive industry in SVG. There was a lot of emphasis on teamwork and collaboration, as I wanted participants to see that they can solve problems if they learn how to work together. As the saying goes 'Nothing great was ever created by one person'."
According to Glasgow, "The course is designed to give a more accurate picture of the multifaceted industry and how it can create employment beyond just seamstresses and designers. Fashion is an employer of people."
Thus far, participants have requested further courses and have expressed willingness to encourage others to take the course.
According to participant Sheva Butcher, "Overall the course was a very enlightening one for me. As a young person who is interested in fashion, it has helped me to look at sewing and fashion design differently….The course has taught me simple things and I am now more confident to put my work out there."
Participant Kendra Wilkinson said, "… I joined this class to learn how to make my finished pieces look more professional, since I am a seamstress by profession. I learned a lot including making patterns from standard sizes, different seams, bias binding, pockets, grading, etc. … I would recommend anyone to this course."
The areas covered included General Fashion Industry Knowledge, Pattern Making, Garment Construction, Manual Pattern Grading (resizing of patterns), History of Fashion, Textiles, and Costing & Pricing for Fashion.