Posted on
SVGTA embarks on its first ever road show in UK, US and Canada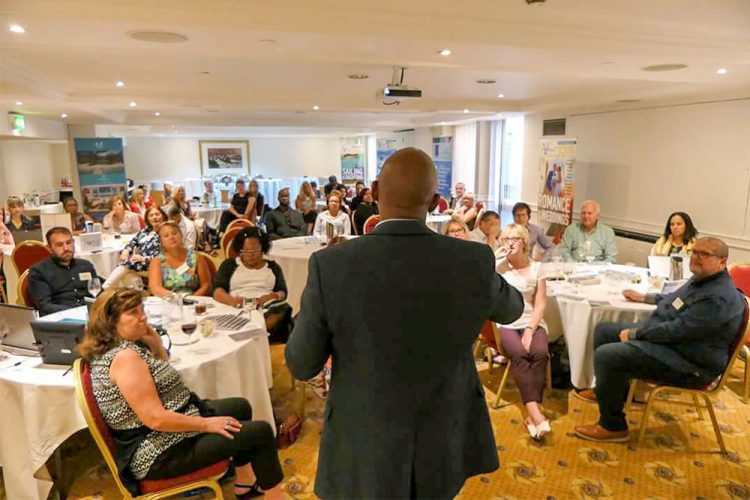 The St Vincent and the Grenadines Tourism Authority (SVGTA) is taking this country's 32 islands and cays on the road to help attract more visitors and international flights to its shores.
The SVGTA recently embarked on its first ever road show, which saw a small delegation from SVG visiting the United Kingdom (UK) for its first leg.
And the road show is expected to continue later this month in Canada, before going to the United States of America (USA) for another leg of promotion.
"I must say that we are extremely happy with the response we received out of the United Kingdom," Glen Beache, the chief executive officer of the SVGTA said at a press conference this week. "These road shows basically are not only about the destination but also mainly about the stakeholders — The hoteliers in selling their product so that tour operators have some sort of incentive to sell their product and also sell the destination."
The road show in the UK took place over a five-day period in London, Brighton, Birmingham and Chester.
Beache also said that several stakeholders from St Vincent and the Grenadines, including Beachcombers, Young Island, Bequia Beach Hotel, Bequia Plantation House, Cotton House from Mustique and Palm Island were present at the road show in the UK.
"It was helpful for us to get the word of St Vincent and the Grenadines out. This is the first time that we're doing road shows and one of the reasons is because with AIA and the airlines coming, we have a call to action," the CEO said. "But this was also done for the potential airlift out of the UK for those airlines to see that we are marketing the destination, that we are doing work with them."
He added that the SVGTA delegation was able to meet with two airlines, Virgin Atlantic and British Airways to discuss the possibility of direct flights to St Vincent and the Grenadines.
And while it is still possible, he said that the reopening of Buccament Bay Resorts could play a major role in these airlines coming on board.
"For some of those out of the UK, in their opinion, we don't have enough rooms to really push the tours as yet. As you know, that is something that's being corrected. Hopefully Buccama will come back on stream sooner rather than later," Beache said. "A lot of the airlines out of Europe operate depending on what their tour operating side says. So, it's not just about selling the seats, it's about selling the package; selling the seats, selling the hotels, selling the tours and that plays and important role."
The Canadian leg of the road show will continue from September 24 to September 28 and the USA leg will run from October 1 to October 4.