Posted on
PM Gonsalves poses specific question to Church leaders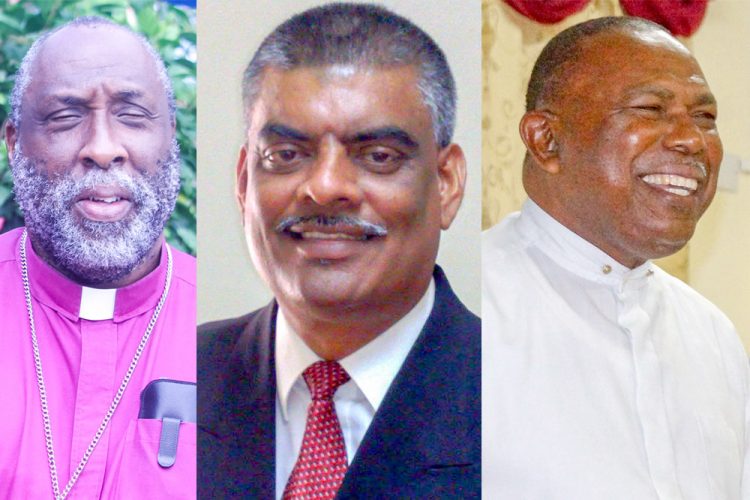 At least three church leaders have re-stated their church's position on homosexuality, but Prime Minister Gonsalves says he is looking for an answer to a specific question, which they have not addressed.
The Prime Minister, who was speaking on We FM yesterday, said he believes that the majority of Vincentians agree that homosexual activity is a sin, as are fornication and adultery.
However, fornication and adultery are not crimes, but homosexual activity such as buggery and indecent acts between women are.
And he would like to know if the church believes that what two consenting adults do in the privacy of their homes is such an abominable sin that it must remain a crime.
"It's a moral question. It is also a legal issue," Gonsalves said. "State explicitly if that what is your position on that. If the church says – generally speaking, all the church leaders – if they say that for this to be such… an abominable sin that the criminalization of the activity among consenting adults in private should be remain a crime."
Last week, Anglican Bishop of the Windward Islands, C Leopold Friday said that the Anglican church has shared its position on homosexuals before and that he does not think a national conversation is the duty of the church.
Bishop Friday, while quoting from a resolution of the church, said that "while rejecting homosexual practice as incompatible with Scripture, calls on all our people to minister pastorally and sensitively to all irrespective of sexual orientation and to condemn irrational fear of homosexuals, you should not use violence against them to try to hurt them in anyway."
Dermoth Baptiste, the president of the local Seventh Day Adventist Church, in the Tuesday, September 11 edition of SEARCHLIGHT said that the church recognizes that every human is valuable in the sight of God and seeks to minister to all men and women. But Baptiste said that the Seventh Day Adventist church is opposed to homosexual practices and relationships.
And he quoted several scriptures and a statement from the Annual Council of the General Conference of SDA executive committee to support this position.
"Seventh-day Adventists believe that sexual intimacy belongs only within the marital relationship of a man and a woman. This was the design established by God at creation," he said.
Baptiste added that "the Church therefore reaffirms that Homosexuality is a manifestation of the disturbance and brokenness in human inclinations and relations caused by the entrance of sin into the world.
In this broken society today, we must value every person, irrespective of sexual orientation as precious in the eyes of God and love them as Jesus loves them, while hating the sinful practices."
(read the full statement from the SDA church here: https://searchlight.vc/searchlight/our-readers-opinions/2018/09/11/the-seventh-day-adventist-church-position-on-homosexuality/)
And Pastor Verrol Blake, in his commentary on We FM on Monday said that the church already has a position on homosexuality and does not need to get together to formulate a decision on the matter.
"The Bible, the word of God is the church's guide for standards of moral practice. The Bible regards homosexual and lesbianistic practices as degrading passions, unnatural," Pastor Blake said.
He further advised the government against "falling in line with the favourable positions of other governments, whether in the world or in the Caribbean are taking on this matter."
And Pastor Blake believes that this country's government must keep these "shameful, disgraceful and may I say dangerous behaviours," as a criminal act in St Vincent and the Grenadines.
Of the church leaders, Blake came closest to addressing the specific question articulated by the Prime Minister yesterday.
"It may well be that the churches say that this is not an important question for them to deal with. Well if that is so, that is so, but you can't tell me, you're in the business of moral education and where morality interfaces with law, that you don't have an opinion on it," Gonsalves said.