Posted on
Soca artiste 'R3cka' donates back to school supplies to students, schools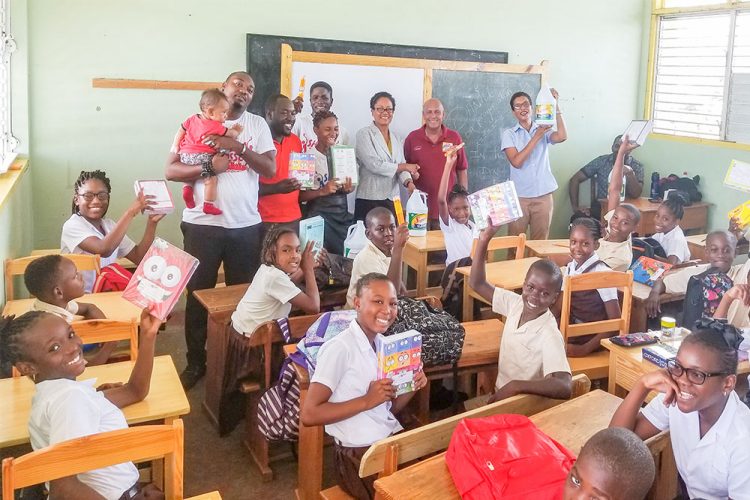 Eight primary schools and their students have benefited from a donation organized by soca artiste Recardo "R3cka" Wilson.
On September 4, Wilson, through an initiative dubbed, "Shelling for Education", kicked off a back to school donation programme that saw students and schools receiving packages containing exercise books, pencils, cleaning supplies, erasers, colouring books, pencil cases and highlighters.
The initiative, named after the 2018 Vincy Mas hit "Shella Posse" saw Wilson partner with Linton Greaves of Log Enterprises, Yardie' s Chicken Shop (located in Georgetown) and a number of other individuals and businesses including members of the group "Shella Posse".
Benefiting were the Lauders Primary School, Diamonds Government School, South Rivers Government School, Colonaire Primary School, Pamelus Burke Government School (in Byera), Georgetown Government School, Langley Park Government School and the Dickson Primary School.
"We are honoured to be able to assist with the education of the nation's children and we are preparing to host another similar program later this year which will be our sixth annual Christmas donation program dubbed "2 Christmas in 1" where we will be donating toys and food packages to 800 children and less fortunate families," Wilson told SEARCHLIGHT.
He said that persons and businesses who are interested in being a part of the upcoming donation may contact him at 17845293173 for more details.