Posted on
CIBC FirstCaribbean supports empowering youth through the Best of Kevin Roderiques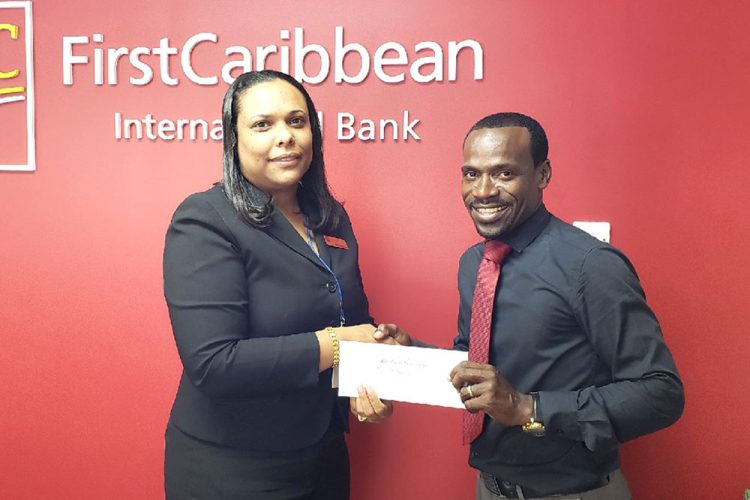 An evening at the theatre, spent relaxing and watching a story unfold, taking you away from reality for a few hours is more than entertainment, it is a unique, immersive learning experience for audiences of any age. Kevin Renson Roderiques has been providing that experience to St Vincent and the Grenadines for 20 years.
He has been one of the leading creative minds and an influencers in the entertainment industry, inspiring many through his work as a producer, playwright, director, drummer, actor and manager for The Agape Performing Arts Theatre, The Best Drama Group in the Best of SVG Awards 2018.
Hailed as a true St Vincent and the Grenadines Ambassador, his works are well known throughout the region, performing for audiences across the Caribbean including Trinidad and Tobago, Guyana, Grenada, Barbados, St. Lucia, and internationally in the United States of America and Canada. And in September 8, 2018 ASK Promotions will be staging the Best of Kevin Roderiques of which CIBC FirstCaribbean is a proud supporter.
Shelly- Ann Samuel, Country Head of CIBC FirstCaribbean International Bank said the event provided "not just an opportunity to see some of the best works that has entertained our communities for two decades and made theatre a staple in the cultural scene in St Vincent and the Grenadines but we get to celebrate one of our pioneers and champions in the creative sector, Mr Kevin Roderiques".
She added that for the past 20 year Roderiques has not only enormously impacted on the entertainment scene in St Vincent and the region but continues to create a breeding ground for young performers by putting on coaching clinics for children and offering entrepreneurship opportunities for our youth.
"His impact is commendable. It should be lauded and supported because as we know being exposed to the arts is beneficial in many ways and as empowerment of the youth continues to be one of the main priorities for CIBC FirstCaribbean, we are proud to support this endeavour," Samuel said.
In welcoming the bank's support, Roderiques explained that the staging of his 'Best of Show' not only gives a glimpse of works over the past 20 years but was also an occasion to raise money to support several initiatives to help children across the communities interested in the arts.
"When we put on the 'Best of Kevin Roderiques' next month we'll not only be entertaining our people of SVG but patrons will also be providing support to the Kevin Roderiques Coaching Clinic for kids ages 11-15 years old. A part of the proceeds from the production will also go towards Rose Hall Government School to help with the kids-friendly school initiative project as well as provide some support towards the Troumaca Ontario Secondary library with furniture," he noted.
"We'll also want to be able to help a missionary outreach project in the Chauncey community, support the production of the first Caribbean mystery radio drama and the pre-production of "Numbers Seven" Television series. We also want to support the Agape Performing Arts Theatre youth empowerment project, the Believe and Defend Your Dream Foundation, and contribute to the St. Benedict home for Children. Lastly, our hope is to provide employment for more than ten young entrepreneurs in the creative industry. So, there is a lot riding on this best of production and that is why we are extremely thankful for CIBC FirstCaribbean Bank's support and contribution to this event. Our hope is that other corporate sponsors follow in the bank's footsteps," he added.